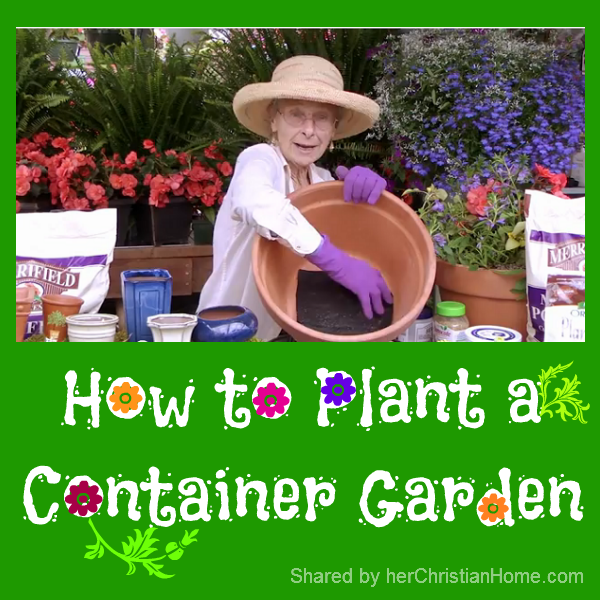 If you'd love to plant your own garden, but lack the space to do so (or just hate messing with extra bugs and weeds)…. here's 10 suggestions for container gardening:
* Tomatoes – This is probably the most popular choice for growing in containers. Tomatoes are easy to grow; they can even be done from a hanging container and grow upside down. Using good soil and the right amount of water is what's needed to make tomatoes grow well in containers.
* Potatoes – You can grow a large amount of potatoes in containers like compost bags or a large tub.
* Cucumbers – These are easy to grow in containers, but they need the right conditions. They grow best in warm temperatures so don't plant until early summer for best results.
* Carrots – These are so simple to grow and do really well in containers. So they're a really great starter vegetable to grow with children.
* Blueberries – These grow well in containers, but only with the right conditions. They ripen best in heat so they're best saved for the summer. They require rain water too, so grow them outdoors unless you are able to collect the rain water in something. They won't do well with tap water.
* Parsley – This is great in a window box. It takes a while to germinate though and requires heat. Also, be sure to use a rich soil.
* Basil – Put it in the window box with parsley, but be warned: this does not do well at all with cold. So make sure there is not going to be any frost. Basil has a few weeks' germination time, though, so it grows quicker than parsley.
* Radish – This is probably the easiest vegetable to grow in a container and will really get the kids excited. So this is the perfect choice.
* Lettuce – This is actually a great choice for growing in containers. Water in the morning and make sure it is kept in the shade and you'll have a quick and easy plant in a container in no time.
* Flowers – It doesn't have to be vegetables alone that you plant in containers. Potted plants such as geraniums, petunias, mums, and sunflowers are great in a pot and something kids will love to help cultivate.
I found this video that shares excellent tips on how to plant a container garden.
You'll love this adorable lady sharing her best tips with you about container gardening…
Resources mentioned in video:

*Disclaimer: My Amazon referral links have been used.
– Landscape Fabric
– Small Gravel
– Good-quality Potting Soil
– Soil Moist
– Fertilizer (Slow Release)