How to Wake Up and See God's Blessings Each Morning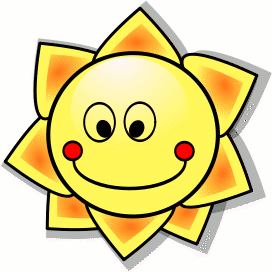 The other day, someone on Facebook posted a thoughtful question… "What if you woke up tomorrow morning with ONLY the things you thanked God for today?"
It's such a thoughtful question to ponder because many of us fail to see that we are so very blessed!  (Sadly, some of us might wake up with nothing!)
Psalms 68:19 says,  "Blessed be the Lord, who daily loadeth us with benefits, even the God of our salvation. Selah"
I asked my Facebook friends to share some of their daily blessings with me.  (I actually wanted to hear their blessings, because I just needed some encouragement that day.)
One missionary friend shared her list:

1.) We have water in our tanks.
2.) My friend just received her 1st refrigerator, she's 36 and it's been her dream for the 13 years that I have known her.
3.) Helped a new friend understand a biblical principle.
4.) Read Psalms 50 with 4 other friends and marveled at the Greatness of God. "cattle upon a thousand hills"
5.) Someone prepared a meal for me and also did the cleaning.
6.) Two of my five children "visited" with me today.
7.) My husband told me "You're beautiful!"
8.) Got to post and share my blessings with you. :o)
I responded:
"Your numbered blessings were a real blessing to me! Some of the things that we think are so small or insignificant are real blessings that we might fail to give God credit for!"
But if you take a closer look at her list,  you'll realize that her blessings are not particularly "material" things (such as jewelry or a new dress) .  For instance, the privilege of helping a friend or encouraging a friend in God's Word…or the simple "freedom" and "privilege" to hold God's Word in your hand to read it are blessings that we might overlook.
As we become more "grateful"…we become more "thankful" for the tiniest things as well as the biggest things.
The cross of Calvary where Jesus laid down His life that we might have eternal Hope — Life everlasting — our sins paid for in full! — is yet the biggest blessing we have to enjoy everyday.
So how do we wake up and see God's blessings each morning?
1. Before you stick your big toe out from underneath the covers — thank God for your first breath upon waking up.  Each breath is a blessing from God.
2. When you turn on the faucet to prepare to wash your face, thank God for the running water — for the money that paid your water bill — for the convenience of having indoor plumbing.  (So glad for that on frosty winter mornings. lol)
3.  When you head to the kitchen to prepare for breakfast — thank God for the food that's in your fridge and your cupboards.  Some people won't have the privilege to eat today!
4.  When you get dressed, thank God that you have fresh clothing to wear — the fact that you have clothes is a blessing — and the fact that you have clean clothes is an added blessing.  (Those wash machines save us tons of scrubbing hours! lol)
5.  If you can see, hear, talk or walk — then you're doubly blessed because so many cannot do some of these things.  If you have good health — then consider it a triple blessing on top of that!
There's sooo much more that could be mentioned here — more than I could ever write in a blog post…please share your blessings below.  I'd love to hear your comments.  They'll be a blessing to me as well as to other readers!
Please help share my content: