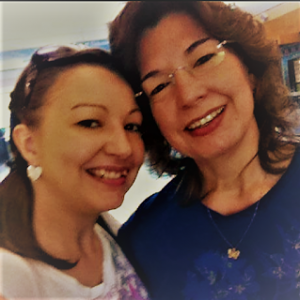 Today I'm sharing a guest post by Jane Coley, Missionary Wife, Kenya…
December 17, 2017 ~ Three years ago today (1096 days) after suffering with the flu, our Kimberly went to Heaven, not because she was good but because she knew the Savior.  As I grieve for my daughter, there are lessons I am learning.
My grief continues to teach me that…
…there is no peace in asking "why" only more endless questions.
…the "if only" scenarios are self-inflicted injuries we could do without.
…grief is chronic: it hurts all the time, but some days are better than others.
…I get lost in the dimension of time, and current events become jumbled memories.
…I am not mended, but there is a Comforter who holds my broken heart together.
…grief and gratitude are able to coexist.
…I walk through this life more tender; a choice I must make lest bitterness consumes me.
…my greatest fear is losing my ability to sorrow for others.
…accidents do happen, and the sovereignty of God means He is never taken by surprise.
…looking for that "greater good" devalues the life that was lived.
…life puts on me more than I am able to bear but never more than He is able to carry me through.
…loved ones do not become angels: they are saints. (Psalms 116:15)
…trusting God in my darkest times is an abandonment of self-will that leads to peace.
…my depth of sorrow is not a result of a shallow faith but is evidence of my love for Kimberly.
…I am not alone.
*Originally shared on Jane's blog here:
 https://janesjournalfromkenya.blogspot.com/2017/12/grief-lessons.html
A note from me (Rhonda White):  I had the privilege of teaching Jane's daughter, Kimberly, when she was in K-5.  She was the most delightful, energetic little girl.  I shall always cherish the smiles and giggles she shared with me. (Looking forward to seeing you again in Heaven, Kimberly!)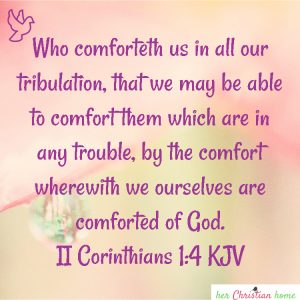 2 Corinthians 1:4 (KJV) Who comforteth us in all our tribulation, that we may be able to comfort them which are in any trouble, by the comfort wherewith we ourselves are comforted of God.
>> Wondering if you're going to make it to Heaven?  Read my blog post, "Why I'm a Guilty Sinner and Needed Forgiveness."
Written by Jane's daughter, Kimberly (her "Spiritual "To Do List")…