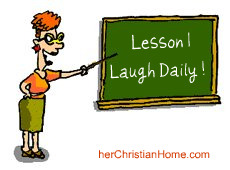 Isn't it a great experience when a friend says something so funny that you begin to laugh exceptionally hard... I mean to the point that your stomach hurts and you almost begin to cry?
Didn't you feel the tension dissipate? What you are experiencing is a release of stress that may have been weighing you down for days. The old adage, "Laughter is the best medicine" is so true.
Proverbs 17:22 kjv says…
A merry heart doeth good like a medicine: but a broken spirit drieth the bones.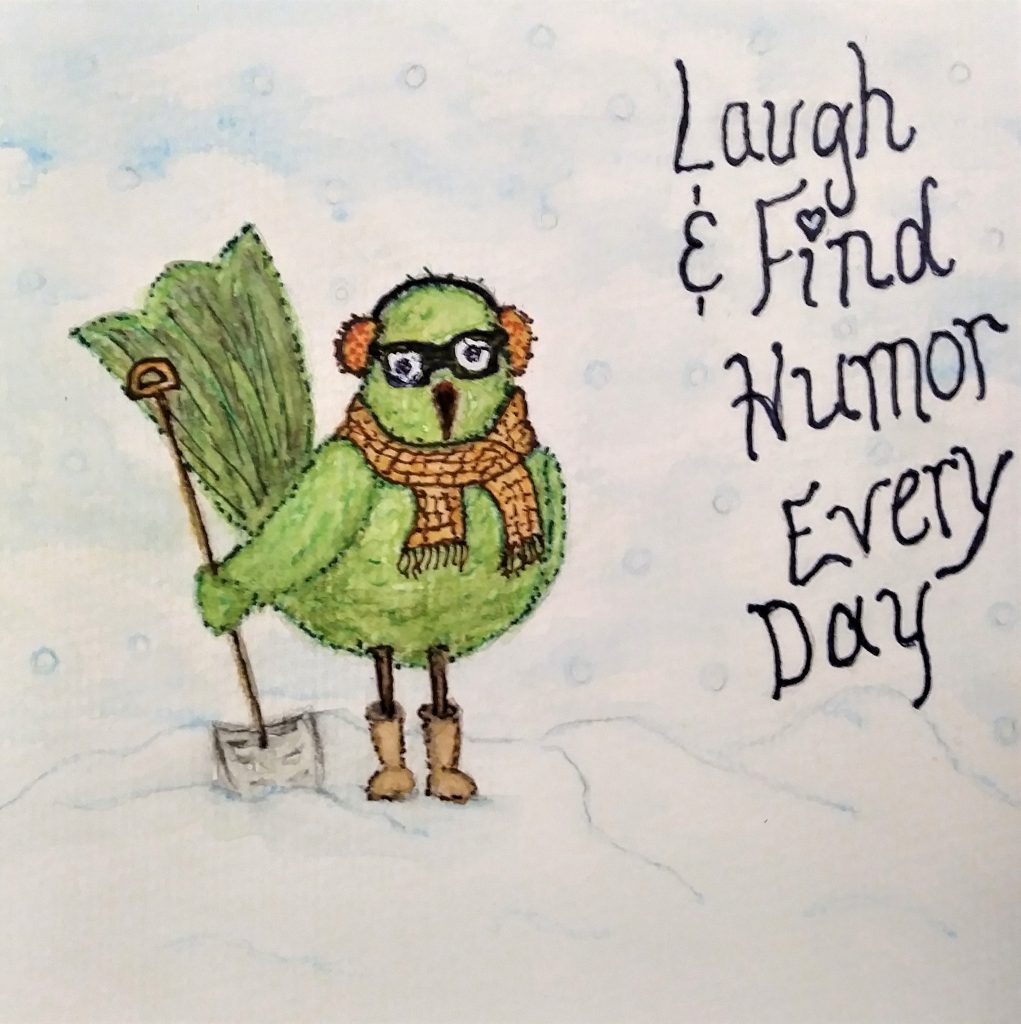 Why is laughter your secret weapon to beating stress?
You may be surprised to discover that laughter is equivalent to fifteen minutes on an exercise bike. It not only lowers your blood pressure, but increases the endorphins in your body which contributes to a healthier immune system.
Life is too short to spend it moping around. (I admit I've done that…and it's dreary, no fun and keeps you from being productive!)
As Christians, we shouldn't settle for staying down and depressed.
SIDE NOTE: I do realize there are some who suffer with severe depression due to medical issues or chemical imbalances, so please take the necessary steps to getting help if that is your case.
Psalms 126:1-3 kjv says…
When the LORD turned again the captivity of Zion, we were like them that dream.
Then was our mouth filled with laughter, and our tongue with singing: then said they among the heathen, The LORD hath done great things for them.
The LORD hath done great things for us; whereof we are glad.
The world is watching us…
When they witness our laughter and our joy, they will ponder in their hearts and say, "The Lord hath done great things for them."
Being a testimony to those without Christ is so important. Why would they want to become a Christian if we always appear so depressed?
Another thought is how can we cheer others up and be an encouragement to them when we're feeling humdrum all the time?
I know there is a LOT on our to do lists, but… Take a break from your household chores just to laugh.
Plan time in your schedule to laugh. Purposely look for reasons to laugh. Read a book of jokes, or take a moment to laugh with a friend, or simply be silly with your kids.
(My youngest son, when he lived at home, asked his computer, Alexa, to tell him a funny joke every day before heading out to work. He actually planned to laugh each day before going to work!)
You will be amazed at how laughter can improve your physical and emotional well-being. Laughter can distract you from the underlying stress, and bring you to a balanced and calmer state.
(A couple of years back when I was going through a trial with my health, I planned a time to find a funny episode that I could watch each day. I purposely planned a time to laugh — and it really helped to reduce my anxiety!)
Write a note to self: Have I laughed today?
Find humor and laughter in the everyday mundane life. Perhaps you've used the expression, "One day we'll remember this moment and laugh our heads off." By having a positive attitude, and using laughter as a mechanism to celebrate life instead of stressing over it, you'll become healthier and less stressed when confronting negative events.
With so much going on in our daily lives, the simple action of laughter is a precious asset that can make yours — and anyone's day brighter.
As you go through your daily routine, find something to laugh about. Don't take yourself so seriously!
Look at the bright side of an event gone awry. Remind yourself often that the cup is half full.
Go ahead and laugh until it hurts. Don't worry about being all "proper-like"… Big 'ole snorts are valid stress relievers too. 😀
You may not have control over certain aspects of life, but you can control how you respond to situations.
I do realize that laughter isn't always appropriate in every situation, but it can be your best secret weapon to beating stress in many cases.
Now….go laugh a little!
God bless your day ahead,