There are people who will "ruffle our feathers" in life. It's unavoidable. We all know people who are annoying and will irritate us to the point of insanity.
In all fairness, many people don't intentionally try to upset us. We have so many different personalities that cause conflict with each other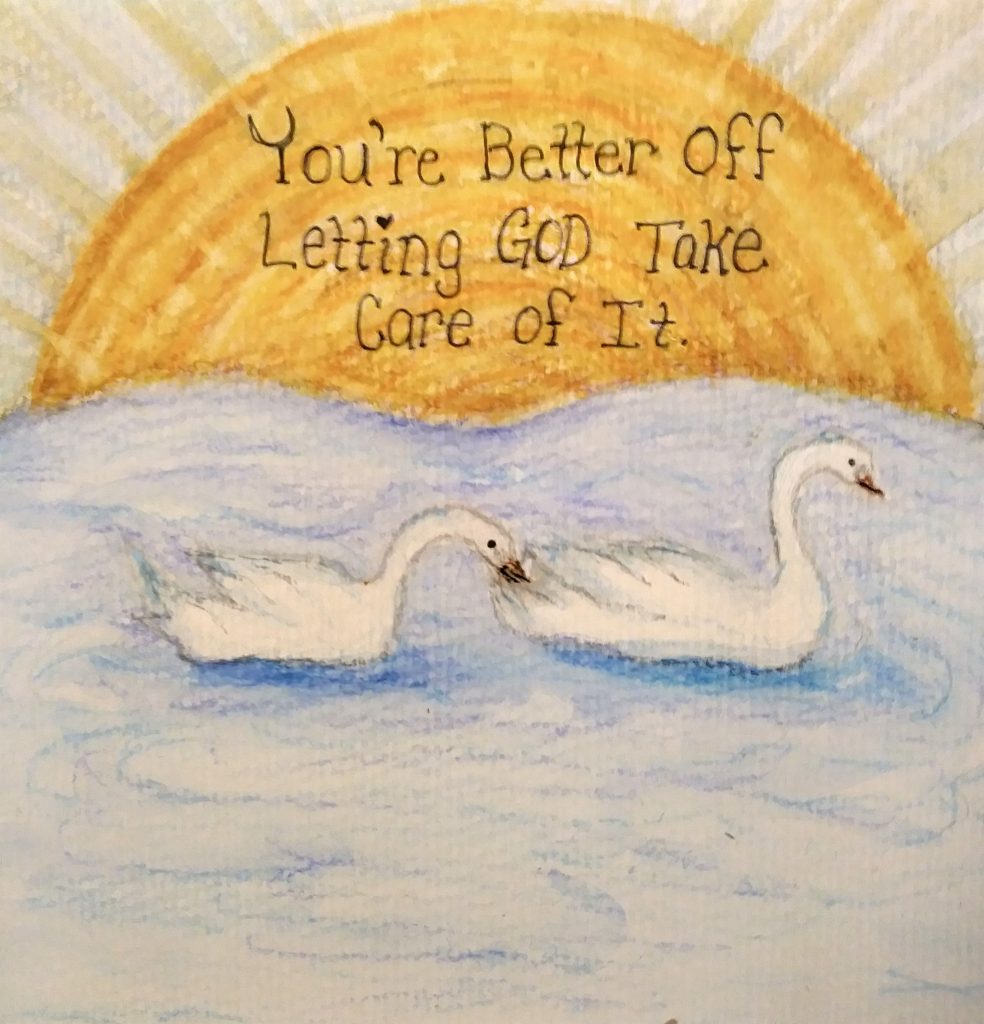 On the other hand, there are indeed people who can truly be considered our "enemy" because they personally dislike us and would do all within their power to take us down and see us defeated.
Whatever the case may be, it can be hard to keep our mouth shut from dishing out hostile responses.
It can also be tough to avoid doing things to spite them or find some vengeful way to get even with them.
In Romans 12:19 (kjv), PAUL confronts the fleshly nature of wanting vengeance… "Dearly beloved, avenge not yourselves, but rather give place unto wrath: for it is written, Vengeance is mine; I will repay, saith the Lord."
In the previous two verses, Romans 12:17,18 (kjv), PAUL encourages us to respond in a Christ-like manner, "Recompense to no man evil for evil. Provide things honest in the sight of all men.  If it be possible, as much as lieth in you, live peaceably with all men."
For the most, we can live peaceably when we hold our tongue and respond in the right manner. In some circumstances, it may require avoiding that person as much as possible.
In truth, it really has to be determined in our heart to respond in a way that would be a testimony for Christ.
It's important to take note of what JESUS said in Matthew 5:43, 44 (kjv)
"Ye have heard that it hath been said, Thou shalt love thy neighbour, and hate thine enemy."
"But I say unto you, Love your enemies, bless them that curse you, do good to them that hate you, and pray for them which despitefully use you, and persecute you;"
We learn from JESUS four simple ways we are to respond to our enemies:
(1) Love them. (This becomes much easier when we start doing #4)
(2) Bless them… even though they may be cursing you.
(3) Do good to them….even though they be hating you.
(4) Pray for them.
DAVID understood the concept of letting GOD be GOD….  GOD will take charge of vengeance. 
To sum up the story rather quickly, SAUL had sought many occasions to destroy and kill David.
Circumstances arose where David could have taken Saul's life. Abishai was ready to smite Saul, but David said not to destroy him. He did not want bloodshed to be on his own hands, especially a man that God had anointed (to be king). (*See I Samuel 26:8,9 kjv)
I Samuel 26:10 (kjv) sums up the point that I'm trying to share…
"David said furthermore, As the LORD liveth, the LORD shall smite him; or his day shall come to die; or he shall descend into battle, and perish."
David was simply saying to Abishai that Saul's day was coming when he'll get his due reward for his evil deeds.
Whether the situation is just ruffling feathers or the situation is a more serious matter, we can still trust GOD to take care of our circumstances.
We don't have to try to scheme up how to get even or teach our adversary a lesson. Let God be in charge of that… And let us be a Christ-like example before our foes!
May God bless you and your family,
Rhonda White