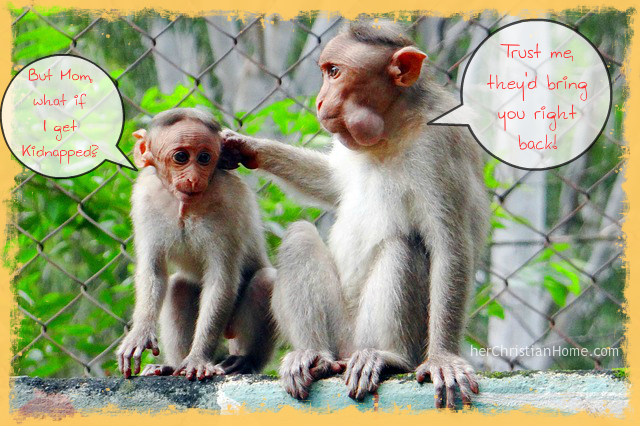 Today was the first day of our new school year…
2013-2014
! We didn't get to do a real thorough job with my family coming in from out of town for a visit, but we made a start and sort of went over this year's routine, etc.  So I'm thrilled to have officially started our new year!
Our tradition still goes on….
We always celebrate the first day of school — and so we devoured a chocolate cake that was snatched from one of Dillon's discount shelves.
What's in store…
For all you thrifty moms out there… this post is meant to spark some creativity of your own…so do share your OWN tips!
God bless,
Rhonda
10 Double-Duty Household Items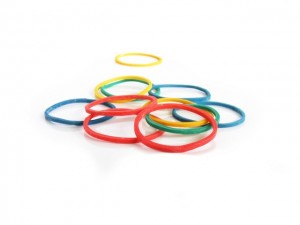 1. Alka Seltzer
Did you know that this antacid can be popped in the toilet bowl and allowed to fizz? Once the fizzing is over, the dirt and grime come off easily with a toilet brush or cloth.
2. Old Magazines
Use these to hold your boots up straight. Just fold them in half or roll them, and insert into boot legs.
3. Dryer Sheets
No time to wash your smelly gym shoes before you need them again? Stuff a dryer sheet into each shoe and leave overnight. The odor should be gone by morning.
4. Rubber Bands
These handy little items do more than just double duty – they can perform a lot of helpful tasks! The thick ones
(like the bands on produce)
can be laid over the head of a stripped screw to give extra grip to the screwdriver. Rubber bands can also be looped over a doorknob on the outside of the door, crossed, and looped over the doorknob on the inside. This holds the latch in and keeps the door from shutting fully – a good idea if you're making lots of trips to carry in groceries or other items.
5. Newspaper
This stuff has lots of uses. Try polishing dark leather shoes with a crumpled sheet, or stuff them into shoes to help hold their shape. You can do the same thing with hats.
6. Sticky Notes
Use the sticky edge of one of these to clean between the keys of your keyboard. Just run it along the spaces between keys.
7. Colander
When you have people over, place ice cubes in a colander and set it on top of a bowl. The water drips down, so your guests don't end up scooping water into their cups along with the ice.
8. Cassette Tape Cases
Remember those handy, clear cassette tape cases? Use them to store and stack small items, such as hair clips or jewelry. Then you can find what you need easily in the clear cases.
9. Tissue Boxes
Use an empty tissue box as a plastic grocery bag storage box and dispenser.
10. Aluminum Foil
Use this shiny stuff to cover doorknobs and light switches when you are painting the wall. Then you won't accidentally get paint on them.
6 Ways to Boost Your Family Income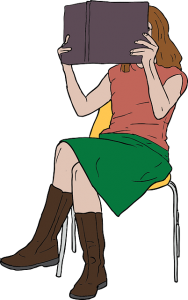 1. Sell Books
Despite the ebook revolution, there is still a market for hard copy books – a pretty big market. Try typing "cash for books" or "sell used books" into your web browser and explore the sites that are dedicated to this market. EBay and Amazon are well-known and are certainly options, but you might find something that's a little easier and doesn't involve fees, especially if you have newer books
(less than 3 years old)
to sell.
2. Blogging
If you have something to write about that you think others could benefit from, start up a blog. Research successful blogs and learn how to monetize it. You may end up with multiple blogs, all generating a little income to help out. You just have to be able to write quickly and write well, and have something to share that's valuable information.
(*Sign up to the right for a FREE report on "Blogging while Christian")
3. Clean Houses
This is something you can do with your children in tow if necessary. There are many people who will hire a house cleaner, and if your rates are competitive
(check your local house cleaning services to find out how much they charge)
, you may wind up with regular clients.
4. Pet Sit
There is always a need for competent, trustworthy pet sitters. Word of mouth and a little community advertising can get the word out, and you can take in some extra cash for watching people's pets when they are out of town. If you can care for farm animals, this can open up even more possibilities; you could care for the entire farm while the owners are away. Or you can just do some dog walking. No matter what you choose, animal care has potential.
5. Tutor
What do you know? Teach it! You can offer to help local high school students with their English papers, for instance, or see if any elementary school kids need help with math. Maybe a student with a learning disability needs a proofreader or editor. Or perhaps the local YMCA would like an art teacher for an after school program. The possibilities are numerous! See if you can branch off from your area of expertise and teach others.
6. Create a Phone App
Do you have some technical expertise? There's a pretty good market for phone apps, and they do not have to cost a lot to develop. And it's only getting easier as new phones and technology make the process smoother. Popular apps can generate quite a bit of cash.
Discover Hidden Cash in Your Home
1. Missing Money
Depending on your age, number of relatives, and how many times you've changed locations, you could have money being kept by the state or the federal government. Simply type "missing money" into your search engine to find guidelines on how to track this hidden money down. It could be something as simple as an account you opened when you were in gradeschool and you had some birthday money, or it could be something more involved like stock shares you lost track of.
2. Unclaimed Tax Returns
It's surprisingly easy to recover missing income tax returns. Many times, you miss out on this money because you change locations. If you file tax form 8822, this updates the IRS as to your current location, and they will send you any money you are owed.
3. Framed Prints
Check your attic and basement for wall art. There's a market these days for unusual framed prints, whether prints of paintings or photos of various scenes. You might even have some spare child's artwork around that you could quickly frame and sell online. Sources say these framed prints fetch around $30 apiece.
4. Mirrors
While we're on the subject of framed things, mirrors are a hot item as more decorators are using them to create the illusion of space. Antique mirrors with attractive frames are especially popular, and sometimes you can sell them for $200 or more.
5. Eat No-Cook Meals Regularly
Swap out 2 or 3 meals a week that you normally cook with no-cook meals like chicken salad, dips and crackers, or sandwiches. (There are lots of good ideas online.) You'll save a tremendous amount on energy costs if you don't use your oven. When you do cook, use a microwave wherever you can and avoid the oven and stovetop as much as possible.
6. Forgotten Deposits
Have you changed apartments frequently? Have you sold, bought, or rented property often over the years? If so, you might have unclaimed deposit money that's owed to you. Whether it was a deposit on the rental property or a pre-payment on utilities, contact prior landlords and utility companies to see if you are owed money from past deposits.
6 Fast, No-Cook Dinner Ideas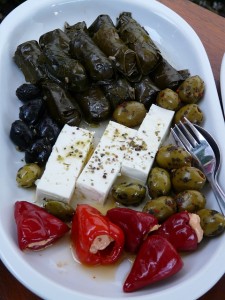 1. Tuna Salad "Boats"
For this no-cook idea, you just need hotdog buns and your favorite tuna salad. Load up the buns with tuna salad and serve with a side of veggie chips and a pickle. If you like, line the buns with cheese slices and/or lettuce before putting in the tuna salad. To make a quick tuna salad, mix 1 can of drained tuna with 2 tablespoons mayonnaise and 1 tablespoon sweet pickle relish.
Easy variation:
chicken or turkey salad instead of tuna
2. Fruit Mix
Cut up some fresh fruit and ball some melons, and put it all in a bowl. Serve with a side of plain yogurt drizzled with honey and some whole-grain crackers. Add some sliced cheese for the crackers and it's a fast, fresh meal.
3. Pita Wedges and Hummus
Even though these are no-cook ideas, you can toast the pita wedges to make pita chips for this meal. Simply serve the pita wedges with hummus, and as a side have sliced cucumber salad: mix sliced or chopped cucumbers, thinly sliced onions, and chopped tomatoes with your favorite Italian or Greek dressing.
4. Veggie Wraps
You can serve this buffet-style. Lay out your favorite tortillas or flatbread at one end of the counter or table, and have a variety of spreads and veggies along the way for filling. Here are some ideas: -Hummus -Mayonnaise -Mustard -Bean dip -Horse radish -Cucumbers -Lettuce -Tomatoes -Cheese slices -Avocado slices -Apple slices -Sliced ham, turkey, chicken, or roast beef -Sliced onions Everyone can make their own. Serve with a side of applesauce or mixed fruit.
5. Build-Your-Own Salad
You can raid the pantry for this one! Using lettuce as a base, let your family choose their salad toppings and sides. Put out a variety of dressings, too. Here are some ideas of things you can put out for the salads: -Cold cuts or sliced, leftover meat from previous dinners -Tomatoes -Onions -Scallions -Raw mushrooms -Carrot slices -Croutons -Grated cheeses (a variety is good, like cheddar, crumbled feta, mozzarella, Parmesan, etc.) -Sliced cold boiled egg -Raisins -Dried currants or cranberries -Slivered almonds or chopped peanuts -Thawed frozen peas -Olives There's something for everyone here, even if someone takes just cheese, olives, and raisins!
6. Tomato, Mozzarella, and Basil Salad
To serve 4, chop 2 large, fresh tomatoes and add 1 cup of cubed mozzarella (you can use grated mozzarella too). Stir in about 1 tablespoon of minced fresh basil and 2 teaspoons olive oil. Mix well and serve with bread on the side.
YOUR TURN!  SHARE YOUR TIPS!
Related articles
]]>

<![CDATA[