(*Updated:  Originally posted on March 18, 2015)
Do you ever have those days when you feel like locking yourself in the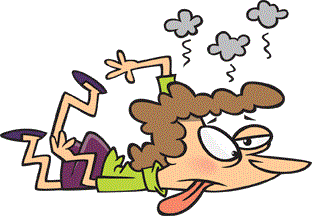 bathroom?  I sure have felt like it. Okay, I've actually even done it!  Yes, I've locked myself in the bathroom! 😉
There are simply going to be days where it seems like EVERYTHING goes wrong. That's going to happen. It's a given.
But, I also believe Satan tries to attack our homes by taking away the peace and harmony within its walls… and we have to take ACTION!
The arguing and complaining spirit harbors frustration and discouragement.  Anger and yelling takes away the loving, peaceful atmosphere.
We need to take immediate ACTION against these attacks by Satan!
I find that the more we PRAISE God, it begins to create a spirit of GRATITUDE, and the atmosphere changes rather quickly.
There are some very important steps to overcoming Satan's attacks and changing the spiritual climate of your home…please don't neglect them.
– Submit Yourself to the Lord Jesus.  Resist the Devil.
Each time you yield to the Holy Spirit, the spirit becomes stronger! Amen!
"Submit yourselves therefore to God. Resist the devil, and he will flee from you." – James 4:7
– Confess your sins
Don't harbor sin that will feed the flesh. Acting in the flesh is exactly what Satan loves to use to destroy the harmony in our homes!
"If I regard iniquity in my heart, the Lord will not hear me:" – Psalms 66:18
"Quench not the Spirit." – I Thessalonians 5:19
– Pray. Pray. Pray.
Prayer is not meant to be just a one time thing in the morning or right before bedtime. You should pray all throughout the day.
"Pray without ceasing." – I Thessalonians 5:17
"And he spake a parable unto them to this end, that men ought always to pray, and not to faint;" – Luke 18:1
– Claim Christ's Blood to Have Power Over Satan.
We need the power of God to resist Satan's attacks. Satan cannot stand up to the power of Christ's blood.
"Having therefore, brethren, boldness to enter into the holiest by the blood of Jesus," – Hebrews 10:19
"The name of the LORD is a strong tower: the righteous runneth into it, and is safe." – Proverbs 18:10
– Exalt His name
"Exalt the LORD our God, and worship at his holy hill; for the LORD our God is holy." – Psalm 99:9
"Thou art my God, and I will praise thee: thou art my God, I will exalt thee." – Psalm 118:28
– Praise and Worship Him.
When we start to pray, we're to enter in (begin) with thanking and praising the Lord!!  This praising also changes our spirit to one of gratitude.
"Enter into his gates with thanksgiving, and into his courts with praise: be thankful unto him, and bless his name." – Psalm 100:4

– Rejoice in the Lord
"Rejoice evermore." – I Thessalonians 5:16
-Read God's Word Daily
Jesus resisted Satan by using God's Word.
"For the word of God is quick, and powerful, and sharper than any two-edged sword, piercing even to the dividing asunder of soul and spirit, and of the joints and marrow, and is a discerner of the thoughts and intents of the heart." – Hebrews 4:12
Pin it here: https://www.pinterest.com/pin/138204282291378122/