As a young teen my grandpa suffered many physical ailments. It was tough to see him suffer so much. I certainly did not understand why God let him go through so many difficulties.
My grandpa's testimony through this suffering; however, spoke VOLUMES about his FAITH. The nurses and doctors who treated my grandpa became well-acquainted with his faith in Jesus Christ. (Praise the Lord!)
On one particular day, he was given bad news concerning cancer growing vastly in his body. Little hope was offered from the doctor and staff. With his upbeat FAITH he let the staff know that God could –and would heal him!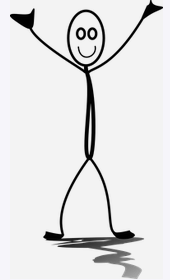 To the doctor's and nurses' open-mouthed astonishment, God certainly did heal my grandpa!
On my grandpa's next exam they could find NO cancer. God wasn't finished with him yet! He was given a few more years to let his light shine among those doctors and nurses.
Even though I still don't understand why God allowed him to suffer so much, I can certainly look back now and see how God was mightily glorified in all of these sufferings my grandpa endured.
My grandpa left a legacy of strong FAITH. Could it be just one of the reasons that God allowed him to suffer? That I might follow in the same steps of faith!?!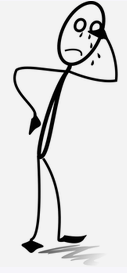 To be honest, I truly don't understand why so many people have to suffer. So many of my brothers and sisters in Christ, including myself, have all faced tough trials.
Some have suffered such horrific trials that my understanding miserably failed…
And sadly, my faith has even been a little bit shaky during these times.
Has your understanding ever miserably failed?

Here's WHY that happens…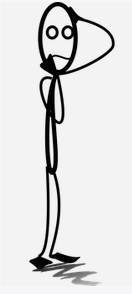 We're using our BRAINS to think….to sort out the WHY!
We're picking apart the reason WHY this trial is obstructing our peaceful path.
Common questions are…
Have we done something wrong to deserve this? Why would God let this happen? Why doesn't God just heal the sickness? Why does God let this person get by with what they've done? What should I have done differently to have avoided this trial? How can I fix this mess? Did God forget all about me?
When we're trying to UNDERSTAND with a logical mind, we're not using our FAITH.
Our UNDERSTANDING will certainly fail from our own human perspective.
In Proverbs 3:5, there's little COMMANDS given to us.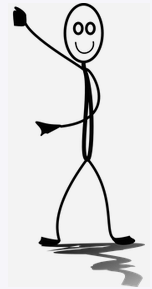 "LEAN NOT unto thine own understanding."
Our human minds cannot comprehend nor perceive everything that God is doing.
And that leads us back to the first little COMMAND…
TRUST in the Lord with ALL thine heart.
We will NOT understand most of our trials. We can't.
Our minds will not comprehend God's reasoning during these trials. God sees the whole picture… we're only able to see the here and the now.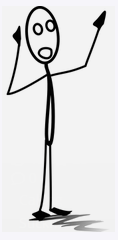 To release the FRUSTRATION we're holding on to… we have to give up trying to sort it all out. Yes, we have to give up the battle going on in our mind that tries to understand it all.
When our understanding miserably fails, we can go to our Heavenly Father and recognize His power and authority to take care of it all.
The good news is that when we let Him lead… He will direct our path. And as my pastor has said many times, "God will never lead you down the wrong road!"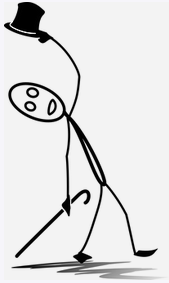 Praise God! That's the Wonderful Savior I serve! I can trust Him. He will NOT fail me. He's ALWAYS right! He's ALWAYS right on time!

Trust in the LORD with all thine heart; and lean not unto thine own understanding. In all thy ways acknowledge Him, and He shall direct thy paths. Proverbs 3:5,6
God bless you and your family,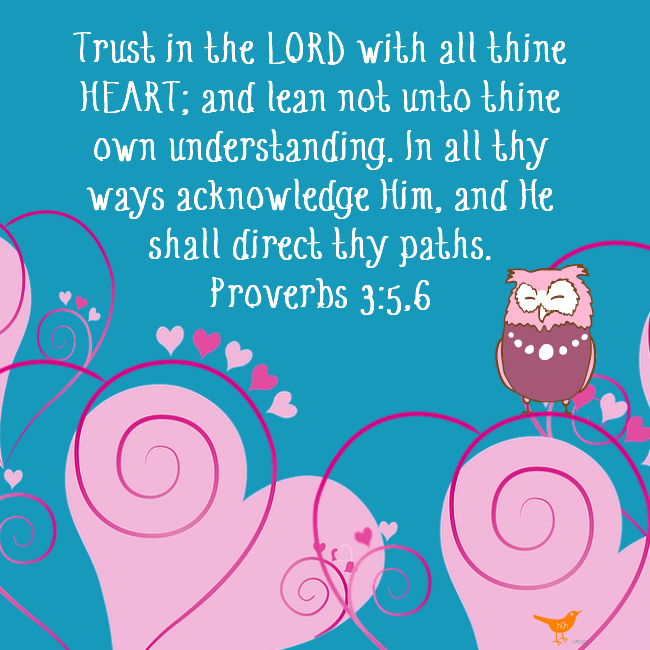 *Originally posted January 27, 2016 / Updated January 28, 2020