Most of us have been subjected to dealing with prideful people at one time or another. Sadly, being around a proud person is truly a negative experience.
We do see much HARM caused by prideful people in today's society, but PRIDE has always been around since the creation of Adam and Eve.
It's important that we keep our own pride in check. I do believe pride is a potential PITFALL for every single person.
Our human flesh can be very susceptible to pride, but with due diligence we can watch out for those red flags and squash the pride in our life before it causes a terrible destruction for us.
By humbling ourselves before God, seeking His will, and putting the Lord Jesus first, we can cast out pride and avoid its destruction.
Today, I'm sharing THREE PITFALLS of the PROUD…
**The following three main points are gleaned from the Bible verses of Psalm 10.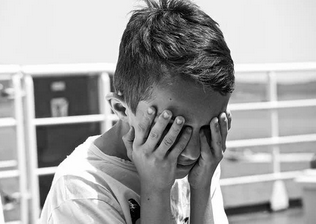 >> The Proud will NOT Seek After God
"The wicked, through the pride of his countenance, will not seek after God: God is not in all his thoughts."

Psalm 10:4 kjv
God is NOT in the thoughts of the wicked and the prideful!
The proud may boast that they know the Bible (after all, they think they know everything), or even that they have a relationship with God, but the proud will put themselves first and before God.
The proud truly do NOT care what God's Word says, nor will they seek after the things of God. You can often distinguish a prideful person by their own countenance.
The HUGE PITFALL here is that without God, one will make many foolish decisions. Wisdom comes from God, and without God we cannot have true wisdom. The wisdom of the world is not equal to that of God's wisdom.
God's Word says…
"For the wisdom of this world is foolishness with God. For it is written, He taketh the wise in their own craftiness."

I Corinthians 3:19 kjv
"The foolishness of man perverteth his way: and his heart fretteth against the LORD."

Proverbs 19:3 kjv
What to do: Seek God daily. Put God first in your life. Obey and yield to God's Holy Word. *Write in your journal of your commitment to God.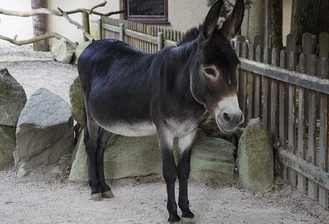 >> The Proud are Stubborn
"He hath said in his heart, I shall not be moved: for I shall never be in adversity."

Psalm 10:6 kjv
The proud person believes that they are ABOVE catastrophe and destruction.
They think they can make it all on their own without God. Doing what they want is all that matters. They become blinded by their own views. And because of their pride, they become so stubborn that they create a huge pitfall for their life.
God's Word says…
"Pride goeth before destruction, and an haughty spirit before a fall."

Proverbs 16:18 kjv
"Good understanding giveth favour: but the way of transgressors is hard."

Proverbs 13:15 kjv
"Likewise, ye younger, submit yourselves unto the elder. Yea, all of you be subject one to another, and be clothed with humility: for God resisteth the proud, and giveth grace to the humble."

I Peter 5:5 kjv
What to do: Stubborn people don't listen. They are not yielding. Practice listening more than talking. Listen to the Holy Spirit's instruction as you read God's Word. Yield to the Holy Spirit's directing. Learn to be humble around others, and put their concerns first before your own. *Write in your journal some things you have learned from others in your life.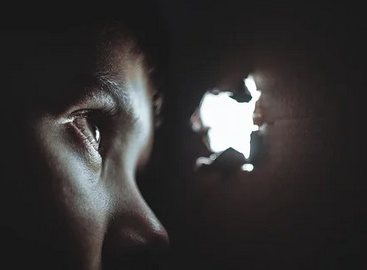 >> The Proud Think They Will Get by with their Sin
"He hath said in his heart, God hath forgotten: he hideth his face; he will never see it."

Psalm 10:11 kjv
The prideful person thinks that he's getting by with the sinful things he's doing. He / she fails to understand the consequences of sin.
The proud deceive themselves into thinking God doesn't see everything, or that He won't keep track of it all.
But, God's Word tells us otherwise. God does see EVERYTHING we do, and we will indeed reap consequences.
God's Word says…
The eyes of the LORD are in every place, beholding the evil and the good."

Proverbs 15:3 kjv
"Be not deceived; God is not mocked: for whatsoever a man soweth, that shall he also reap. For he that soweth to his flesh shall of the flesh reap corruption; but he that soweth to the Spirit shall of the Spirit reap life everlasting."

Galatians 6:7,8 kjv
What to do: Ask God to search your heart and bring to light any sin in your life that needs to be cleansed, just as David requested in Psalm 139:23,24. *Write in your journal some areas that you need to work on in your spiritual life.
"Search me, O God, and know my heart: try me, and know my thoughts: And see if there be any wicked way in me, and lead me in the way everlasting."

Psalm 139:23,24 kjv
May God bless you and your family,
Rhonda White