And if it seem evil unto you to serve the Lord, choose you this day whom ye will serve; whether the gods which your fathers served that were on the other side of the flood, or the gods of the Amorites, in whose land ye dwell: but as for me and my house, we will serve the Lord

. 

– Joshua 24:15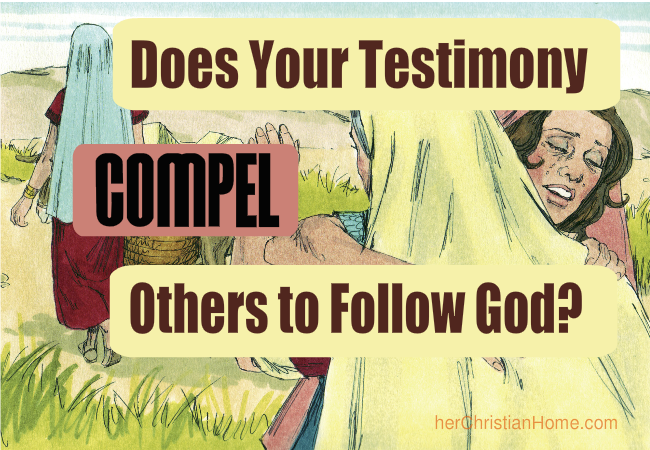 Photo Attribution: Distant Shores Media/Sweet Publishing
__________________________________
This week at home we're studying RUTH in our morning Bible lessons.
When Ruth becomes a widow, we see her devotion to her mother-in-law, Naomi, proven by the COMMITMENTS she makes.  It's such an impressive story, especially as we see Ruth's life unfold into a beautiful story of faith, love and devotion…and, of course, I admire her enduring hard work.
Ruth must have seen evidence of Naomi's devotion to God.  God must have been very real in Naomi's life because Ruth made a firm decision to make Naomi's God her God as well.
Of course, we see Naomi's other daughter-in-law drift away from the story as she fails to make the same commitment.  We all have CHOICES in life to make…and it's important to remember that the outcome of our lives are truly affected by our everyday CHOICES (big and small).
Qualities to achieve:
Faithfulness
Loyalty
Steadfastness in commitments
Willingness to work
Submission to follow godly leading
So the question presented today: 
Is your testimony compelling enough to convince others to follow God?