Guest Post by Mary Sparks, Pastor's Wife, Joplin, Missouri
Count your blessings, name them one by one…..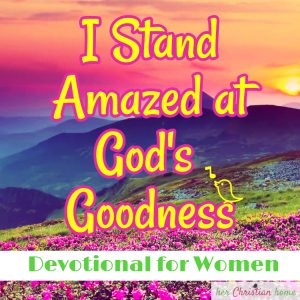 Have you had one today? two? three? more? Stop and just think about those "little things" that happen each day that we take for granted.
Did the red light stop you and found you waiting? Perhaps you missed an accident ahead that you might have been in had not the light turned red.
And how about the food you eat each day? The farmer labored hard to raise that crop, to harvest it, and then to bring it to market, just so that they could supply the supermarket, and thereby you have food on the table. What if there would be a drought, a famine, or flood? The food supply would be short and hence our table would not have the "goodies" that we enjoy every day.
Then there is your health, your family, your shelter. The Lord supplies every NEED and not necessarily our wants. It's the little things we take for granted and forget to just say "thank you, Lord".
Pray while driving your car (but don't shut your eyes); just talk to him as you would talk to your best friend…even out loud, after all it is just you in the car with the Lord listening to you.
Are you thankful for a running, working vehicle to take you to work, to the store, to church? I have a grandson who recently lost the use of his much-needed vehicle and now he has to depend on other means for transportation. This makes ME thankful that I have adequate transportation.
"I stand amazed at the presence of Jesus the Nazarene…..". Here is a beloved song, but powerful words. I STAND AMAZED at God's goodness, His mercy His love, His caring for ME, his provisions (the Provider).
Upcoming is Easter. What better way to stop and take inventory at what the Lord has done for us by dying on the cross because He loved us, making provisions for us in a beautiful city where there is streets of gold. So now that spring is here, take time to "stop and smell the roses" as the old saying goes, but also to "count your many blessings, name them one by one…."
Weekly Bible Verse:
Many, O LORD my God, are thy wonderful works which thou hast done, and thy thoughts which are to us-ward: they cannot be reckoned up in order unto thee: if I would declare and speak of them, they are more than can be numbered. – Psalms 40:5 KJV