Note: All Bible verses in this devotional are from the King James Version.
"And he said unto me, My grace is sufficient for thee: for my strength is made perfect in weakness. Most gladly therefore will I rather glory in my infirmities, that the power of Christ may rest upon me." (2nd Corinthians 12:9)
In July 1651, in the company of Dr. John Clarke and Mr. Crandall, Obadiah Holmes made a visit to William Witter, a Baptist, who resided at Lynn, Massachusetts about twelve miles from Boston.
The day after their arrival being the Sabbath, they arranged to have a religious service at the house of their host. In the midst of the service, they were arrested and fined for holding an unauthorized church service.
They were to be publicly whipped if the fine was not paid. Mr. Holmes, unable to pay, was kept in prison until September. He was then brought out and publicly whipped.
Obadiah Holmes' personal testimony about this beating will help you to understand God's timely and sufficient GRACE…
"As the strokes fell upon me I had such a spiritual manifestation of God's presence as the like thereof I never had nor felt, nor can with fleshly tongue express, and the outward pain was so removed from me that indeed I am not able to declare it to you; it was so easy to me that I could well bear it, yea, and in a manner felt it not, although it was grievous, as the spectators said, the man striking with all his strength (yea, spitting in his hand three times, as many affirmed) with a three-corded whip, giving me there with thirty strokes."
It was a cruel lashing for his participation in this preaching service. Governor Joseph Jenks left on record the following: "Mr. Holmes was whipped thirty stripes, and in such an unmerciful manner that in many days, if not some weeks, he could take no rest, but as he lay upon his knees and elbows, not being able to suffer any part of his body to touch the bed whereon he lay."
GRACE doesn't necessarily take away all our pain and suffering during our trials, but it surely makes them bearable.
1 Peter 5:10 says, "But the God of all grace, who hath called us unto his eternal glory by Christ Jesus, after that ye have suffered a while, make you perfect, stablish, strengthen, settle you."
God will give you the STRENGTH to endure each trial along the way. You do not have to bear it alone.
As children of God, You and I have DIRECT ACCESS to our Heavenly Father's help!
Romans 5:2 says, "By whom also we have access by faith into this grace wherein we stand, and rejoice in hope of the glory of God."
God is ABLE to help you each step of the way. He's able to deliver the exact measure of GRACE that you need to endure the trial you're going through.
Trust Him completely!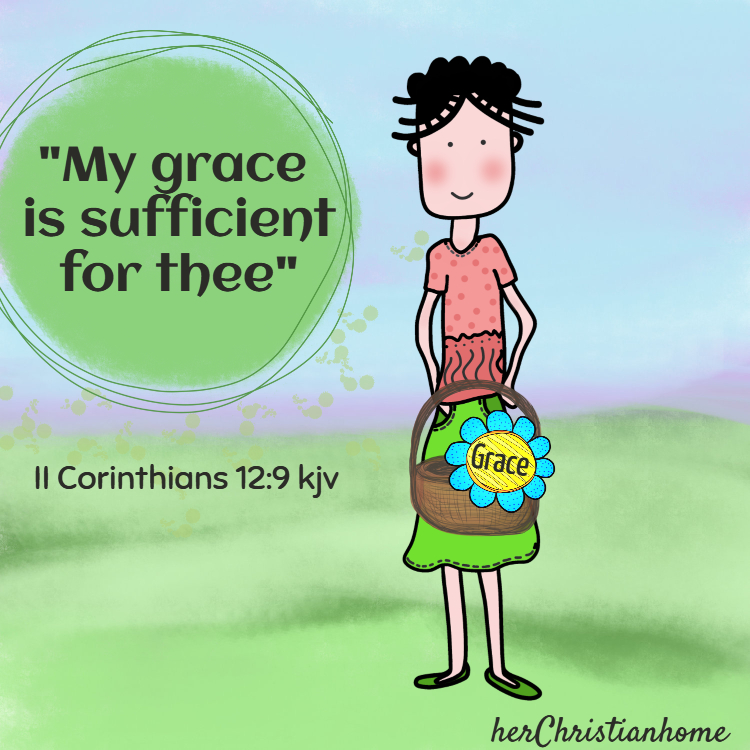 2 Corinthians 9:8 says, "And God is able to make all grace abound toward you; that ye, always having all sufficiency in all things, may abound to every good work:
We can be perfectly CONFIDENT that God is ever and always working in your life and mine to yield a good work.
Philippians 1:6 says, "Being confident of this very thing, that he which hath begun a good work in you will perform it until the day of Jesus Christ:"
Today, may I encourage you to use your FAITH to keep walking forward in your Christian walk.
Our faith will ENCOURAGE others in their Christian walk as well.
No, I don't understand why Obadiah Holmes had to face such a harsh trial, but I do know his test of faith was used greatly in the ministry.
In 1652 Mr. Holmes was ordained to preach the gospel and took Dr. Clarke's place as pastor of the Baptist church in Newport. He died in 1682 leaving behind his wife, Katherine Hyde, and nine children: Hopestill, Mary, Lydia, Jonathan, Martha, Samuel, Obadiah, John, and Joseph. (They also had another son, John, who had died as an infant.)
Can you imagine what a LEGACY he left for these children because he trusted God to give him the grace he needed to endure the trial he faced?!
You and I have the potential to leave an immense LEGACY by staying steadfast in our FAITH. Let's keep walking in faith!
I leave with you this Bible verse as one last word of encouragement today…
"Blessed be God, even the Father of our Lord Jesus Christ, the Father of mercies, and the God of all comfort; who comforteth us in all our tribulation, that we may be able to comfort them which are in any trouble, by the comfort wherewith we ourselves are comforted of God." 2nd Corinthians 1:3-4
Rhonda White, herChristianhome
"But grow in grace, and in the knowledge of our Lord and Saviour Jesus Christ. To Him be glory both now and forever." 2nd Peter 3:18
QUESTION: Do you have a story to share of GRACE during a trial? Please share in the comments section. Let's encourage each other in the LORD.
[*Some excerpts of today's devotional are taken from William Cathcart, editor, The Baptist Encyclopedia, 1881; rpt. 1988. –jrd]