There once was a young man who had great possessions…
And he thought he was in pretty good standing when it came to keeping all the commandments that Jesus had mentioned in Matthew 19:18 & 19. He was a decent person…what more could he lack to get to Heaven someday?
This man felt confident in himself and his own goodness, but he was not prepared for Jesus' response…
Jesus said unto him, If thou wilt be perfect, go and sell that thou hast, and give to the poor, and thou shalt have treasure in heaven: and come and follow me. But when the young man heard that saying, he went away sorrowful: for he had great possessions. – Matthew 19:21,22 KJV
This man coveted his possessions above spiritual matters. His riches were more important than his own eternal destination. His lack of earnestness to commit ALL to Jesus was revealed when he walked away sorrowful, not willing to give up his possessions.
But, this story is NOT about the man's stuff…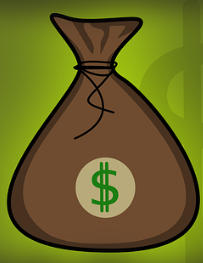 No, it wasn't that this man had too much stuff to get to Heaven.
Jesus was testing his faith. He wanted the man to realize that he had a weakness, that he was indeed a sinner. You see, covetousness is also a sin.
It wasn't the man's riches that was the main problem. It was that his heart clung to these riches… he loved them so much that chose them over God. Just like money itself is not sin…it's the LOVE of money that is the root of all evil. (I Timothy 6:10)
To receive eternal life, one must first realize they are a sinner. This takes some humbling. I believe this wealthy man might have been too full of pride to admit he could be a lowly sinner.  He more than likely related his wealth to his self worth.
There was a reason Jesus had to die on the cross…
Jesus died to pay the price for your sin and mine BECAUSE we cannot keep the law without stumbling; we cannot depend on our own goodness to get to Heaven.
The Ten Commandments  were given to show our lack of holiness on our own. We're just not good enough to work our way to Heaven! Just ONE sin makes us a sinner!
For by grace are ye saved through faith; and that not of yourselves:it is the gift of God: Not of works, lest any man should boast. – Ephesians 2:8,9 kjv
We can ONLY depend on Jesus to get to Heaven. (John 14:6) It's a GIFT! It can't be bought, nor can you work to earn it.
Is there something you're clinging to today that's keeping you from yielding your life to Jesus?
The fact that the young man, mentioned earlier, walked away sorrowful, without getting his destination to Heaven settled, is such a sad ending to this story. I do not believe he ever found true JOY and PEACE in life unless he repented later, which we will not know until we get to Heaven to see if he is there!
Don't let that be the ending to YOUR story!
No person, on their deathbed, ever said they regretted giving their life to Jesus!  Accept Him today!
"That if thou shalt confess with thy mouth the Lord Jesus, and shalt believe in thine heart that God hath raised him from the dead, thou shalt be saved."– Romans 10:9 KJV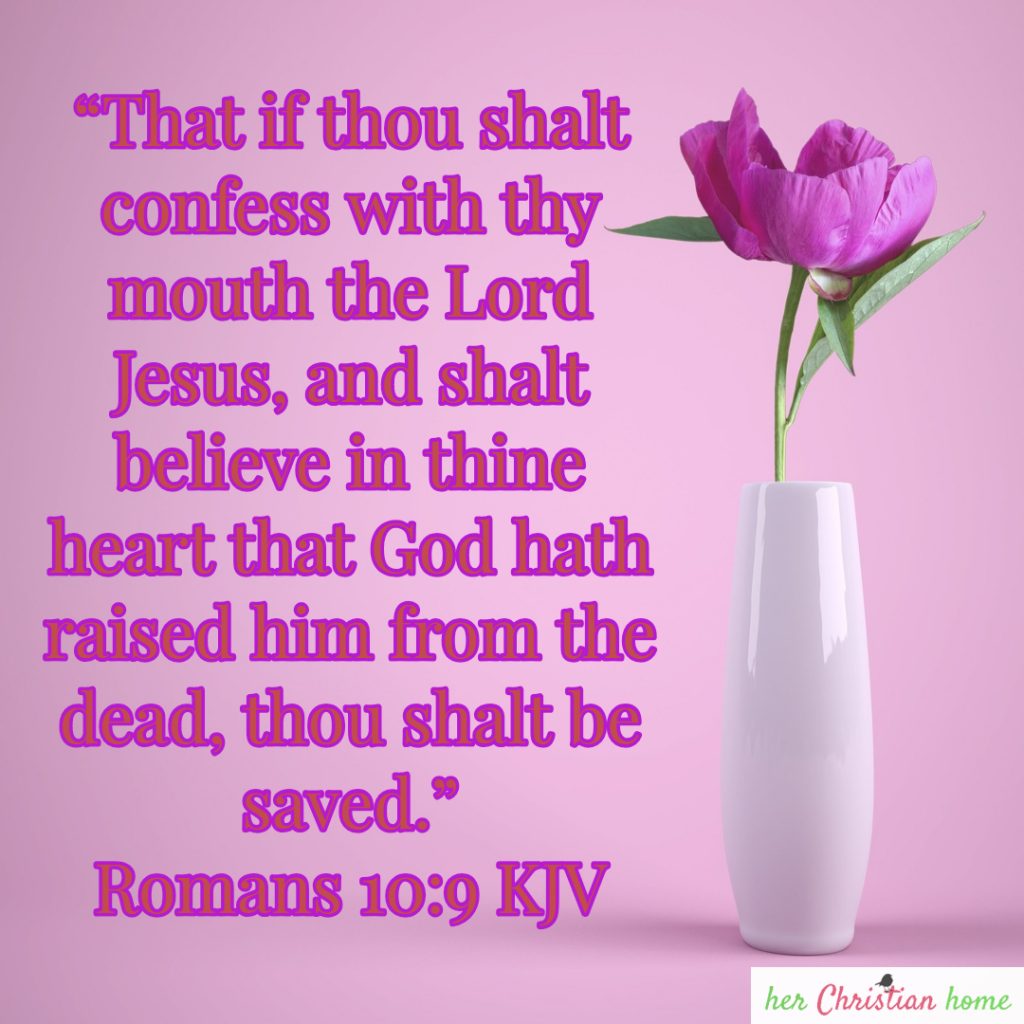 God bless you and your family,
Rhonda White
P.S. Please help me spread this devotional online by sharing it with others.