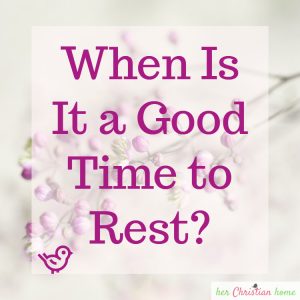 As women, we often push ourselves to be the
"superheroes"
for our family and friends. Admittedly,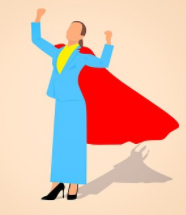 it's good character to be a dependable, hard worker.
I'm really big on the importance of having good character, but I have to push myself at times because the older I get, the more enticed I am to be lazy. lol (I'm just keeping it real, because I don't want you to think I'm near perfect in that area.)
I believe JESUS is the ultimate example of good character, compassion and giving of himself sacrificially.
The disciples walked with Jesus, and I do believe they also learned from Jesus' example to be men of good character and hard workers (with the exception of Judas).
In Mark 6:7 KJV, Jesus sends the 12 disciples out two by two. In verse 12, we see that they busied themselves preaching repentance, and (verse 13) casting out devils, anointing with oil and healing the sick.
During this chapter, we also read that John the Baptist had been beheaded by King Herod (Mark 6:27 KJV). When the disciples heard about it, they went to put John the Baptist's body in a tomb. (Mark 6:29 KJV) This was a heart-heavy task to undertake.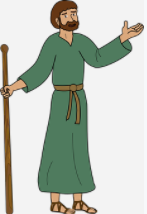 In the next verse, the Bible says that the apostles gathered themselves unto JESUS and told Him all things they had done and what they had taught. (Mark 6:30 KJV)
The disciples had certainly worked hard and had been through a lot. Jesus responds with compassion to their need for rest…
"And he said unto them, Come ye yourselves apart into a desert place, and rest a while: for there were many coming and going, and they had no leisure so much as to eat." – Mark 6:31 KJV
The disciples were weary and had no leisure time to even eat a nutritious meal.
It was TIME for them to get away from the crowd to a solitary place.  It was TIME for them to rest a while.  It was TIME for their bodies to get replenished with food.
Notice, the disciples had first gathered around JESUS... There's no better place to go when we're weary! (Mark 6:30 KJV)
And Jesus will remind us that there is a TIME to rest.
Come unto me, all ye that labour and are heavy laden, and I will give you rest. – Matthew 11:28 KJV
Do you feel guilty scheduling a time to rest? Our body does need proper sleep and rest health-wise. Emotionally, we also need rest to handle those heart-heavy circumstances in life.
We don't always have the privilege of getting eight hours of sleep, but we can learn to manage our time more wisely so that we can hopefully get a bit more rest.
During extra busy events in your life, try not to take on any new projects.  Cut out some extra "to dos" at home that aren't so necessary during this time.  Learn to say "no" graciously when you're already on the verge of being overwhelmed. Most people will be understanding if you say, "I'd really love to help, but I cannot handle any extra projects right now.  I'd love to help you next time if I can."
Remember, there is a TIME to work (and we should be hard workers), but there also needs to be a TIME to rest.
Are you feeling overwhelmed and exhausted? Seek God's wisdom today in choosing how your time is spent!  And don't feel guilty about scheduling a time to rest!
God bless you and your family,
~ Rhonda White