"And now abideth faith, hope, charity, these three; but the greatest of these is charity."




~ I Corinthians 13:13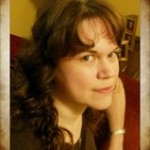 I love Valentine's Day because it focuses on love and friendship.  When I was a little girl, it simply meant getting more candy…and slipping Valentine's Day cards into boxes of friends and not-so-friendly friends.  Now, that I'm older I get to select my Hubby each year to dote on that makes me perfectly happy….and of course, for my three sons I usually offer some of their favorite chocolate treats.
What about you?  Do you have any special traditions for Valentine's Day?  Let me hear your plans in the comments section below.
Well, ready or not here's the new Valentine's Day Issue for 2014!  Enjoy!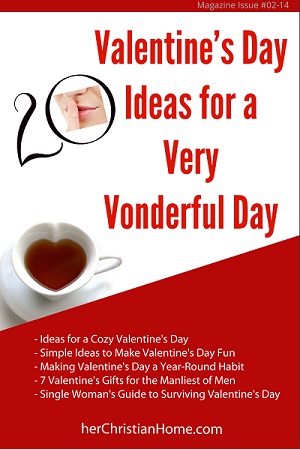 Ideas for a Cozy Valentine's Day
If you fancy the idea of a cozy, intimate Valentine's Day, you'll appreciate these ideas…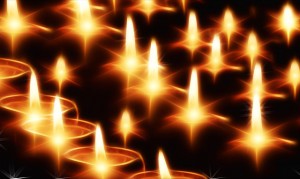 1. Romantic Movie Night
For a Valentine's movie night, you'll want a romantic movie and an atmosphere that's just as romantic. You could make up a bed in front of the TV (if you don't have a TV in your bedroom) with lots of pillows and even rose petals if you like. Serve finger foods and enjoy the evening.
2. Valentine Hunt
Like Easter eggs, you can hide Valentine chocolates, poems and other little gifts all around the house. You might want to take it to the next step and do a scavenger hunt, where each item found has a hint for the next item.
3. Try New Desserts
Sweet treats and Valentine's Day go hand in hand. Why not try some new ones? Sample them after a romantic dinner.
4. Have a Few Friends Over
No one says you have to be alone on Valentine's Day. You can still have a cozy, at-home celebration with a few close friends. Decorate your house for the holiday, and serve a buffet or hors d'oeuvres. Don't forget those indulging Valentine's desserts!
5. Create Memories
Do you have lots of photos stored on your phone or computer? Valentine's Day is a great time to do something with these mementos. You can do something traditional, like create a photo album of a special trip or event; or you could be more unconventional and make a keepsake collage with photos, and other items. It's even possible to make jewelry, clothing, or mugs out of some items. (*Get out your old wedding album and reminisce together.)
6. Simple, Romantic, Fireside Snuggle
Build a fire in your fireplace (or use a fake one like we have) (or, invest in a cheap Fireplace DVD Video), draw up a sofa or loveseat, and have your favorite drink with a small platter of chocolate, cheese, and nuts ready and waiting.
7. Special Delivery
Flowers or chocolate candy delivered to your front door is very romantic and sets the stage for a cozy at-home celebration. If you do a little research, you'll find there are delivery services for lots of things, from teddy bears to fruit baskets.

Valentine's Day Gift Ideas – Featured Products:
BoldLoft "Say I Love You" Couple Pillowcases-Christmas Gifts,Romantic Anniversary Gifts,Wedding Gifts,Valentine's Day Gifts,Gifts for Him,Gifts for Her
Chocolate Dipped Oreo Cookies decorated with Love 7 Oreo Assortment

Simple Ideas to Make Valentine's Day Fun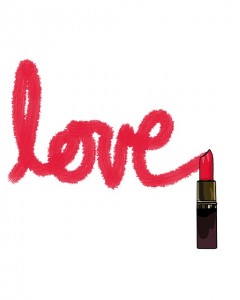 -Be a romantic "stalker."  Leave notes where you know your hubby will find them; follow him on errands or to the office, and leave notes under the car windshield or, if you're really on the ball, leave notes on his desk or in an area of the store where he is sure to go. Invest in a dry-erase marker and you can decorate mirrors and windows, too.
-Have a listening date.   This is where your goal is simply to hear what the other person's dreams and goals are…maybe even use a journal to jot down your ideas and thoughts.
-Make a gift instead of buying one. Homemade gifts can be very endearing, whether they are something edible or a simple card or keepsake.
If You Have Kids
Children like Valentine's Day, too. Here's a couple of ways to make it fun for the family…
-Valentine's Day crafts are always a great way to celebrate with kids, from homemade cards to homemade sweet treats. Check Pinterest for some creative craft ideas.
-Small children may like Valentine's Day games, like searching for hidden paper or candy hearts (like an Easter egg hunt).

Making Valentine's Day a Year-Round Habit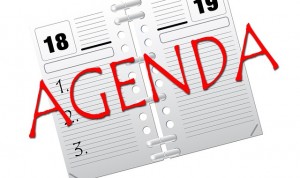 Many couples are discovering the art of daily demonstrations of affection, love, and respect. It doesn't mean you have to go all-out every day; few have the funds for that! But there are things you can do each day to affirm and nourish your relationship. The key is making these gestures habitual.
Here's some ideas for making Valentine's Day a year-round habit…
1. Say "Thank You"
Expressing gratitude is so important in a relationship. Thanking your spouse also benefits you, because it opens your eyes to the many ways in which that person adds a special touch to your life. In other words, the more you practice saying "Thank you," the more you'll see what the other person does for you. And that will make you happy as well as make your spouse feel appreciated.
2. Do His Job
Does your hubby always take out the garbage? Clean the car? Mow the lawn? *No jokes here — we all have our shortcomings. 😉 – You probably are very aware of what he contributes since you're now taking the time to say "thank you." So volunteer to do that job yourself every once in a while. Then, you might leave a note that says something like, "Don't worry about doing ____; I've taken care of it. Love you!"  This shows your hubby that you actually do notice what he does every day, and it's a load off of his shoulders, too.
3. Gifts
Little things can mean a lot, especially if you make a regular habit of giving them. Obviously, you don't need to give a gift every day; it starts to lose meaning at that point. But maybe once a month a little gift for no particular reason may be just the thing your hubby needs to feel extra loved. When you give a thoughtful gift at some other time in the year, your spouse knows you're not giving just because you're "supposed" to according to the calendar. He knows you're doing it because you want to.
4. Love Notes
Leave a note somewhere that your hubby will find it when you're not around. Again, you don't have to do this every day; perhaps once a week would be great. If you want to keep him guessing, do it on a different day of the week each time.
5. Make Something
Create something special for your love. The key here is to do something that is meaningful and fits your spouse's tastes and personality. It's also a good idea to make something that signifies or illustrates your relationship, or something unique about your relationship.

FREEBIE Graphics:  I LOVE my Hubby,  Forever Yours, Love Forever



(*Just right click to save to your own computer, please.)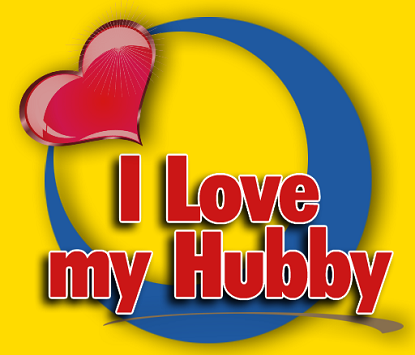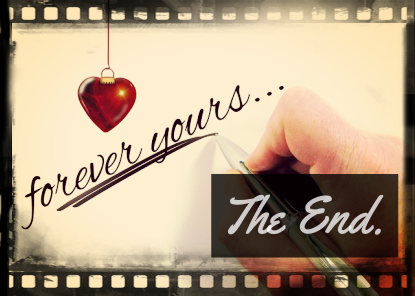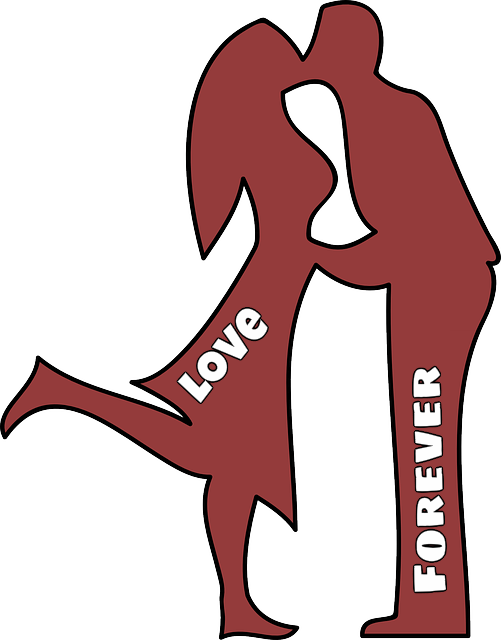 7 Valentine's Day Gifts for the Manliest of Men
1. Food – Your mother was right! The quickest way to a man's heart is through his stomach. Whether it is a gourmet meal, steak or pork chops on the grill or something as simple as a tray of homemade cookies, your Valentine will appreciate you preparing something special just for him.
2. An emergency kit – Fill a backpack with things your fellow could use when camping, or if he spends a lot of time driving.  All items can be easily purchased online or
from a sporting goods store. Things to add might include a heat sheet, bottled water, a fire starter tool, storm-proof matches, a Swiss army knife, first-aid kit, a warm but lightweight blanket, a weather-ready LED crank radio/flash light combo and a micro tent. Think small, lightweight, protective, informative, and functional. He will be moved that you care about his safety.
3. Technology – A little more pricey choice, but if your funds are available… an iPhone, solar cell phone charger, mp3 player or whatever piece of tech-candy you choose, your special guy will love how you understand his geeky side.
4. Games – If your hubby does like games, indulge him for the day… Surprise your guy with a new video or PC game.
5. Auto accessories – From spill-proof travel mugs to custom-car floor mats, there's an array of accessories to choose from to accessorize your honey's wheels. Your guy will love that you know just what he likes.
6. Books – A book lover will be overjoyed to receive a really nice book. Check out his personal library for specific authors that he enjoys.
7. Music – If your guy is a music collector, surprise him with something for his collection. If he just has a love for music, buy him the latest CD released by his favorite artist.

Single Woman's Guide to Surviving Valentine's Day
It can get a little awkward sometimes being a single woman on Valentine's Day. The romantic nature of the holiday is everywhere – in shop windows, online, on television…it's impossible to escape the message that Valentine's Day is for couples.
But you can't just stay indoors for a week and close all the blinds. So what can you do? Here's some suggestions for you single women out there: the single woman's guide to surviving Valentine's Day.
1. Take some pride in being single for this day — you get to spoil yourself and do what you want!
You don't have to be a "victim" of Valentine's Day hype; don't let it make you miserable. Instead, claim the holiday and make it your own! Here's some ideas for making that happen.
-Set up a massage or manicure on Valentine's Day. Make it an annual event.
-Declare Shoe Shopping Day on February 14, and spend the day shopping for shoes. Let yourself splurge on a special pair of heels or boots or bedroom slippers – whatever you like best.
-Treat yourself to a small gift. Make February 14 a day when you buy yourself an accessory like a fancy hair clip, watch, necklace, bracelet, etc.
-Take yourself out for dinner to a restaurant (or have it delivered in) Go some place you've always wanted to go to, but never have.
You get the picture… the point is to set up an annual Valentine's tradition that will help you actually look forward to the holiday rather than dread it.
2. Give to Others
Instead of feeling down that you're not on the receiving end of someone's Valentine affections, why not give instead? Think outside the box – what other single women are out there who might be lonely? A senior citizen in the nursing home? Someone in your own family? A friend? Remember, you're not the only one who doesn't have a someone doting on you on Valentine's Day, and there are plenty of people outside your demographic who could use a pick-me-up on Valentine's Day. Bake cupcakes, send a card, make a cake, take someone out to dinner, buy someone flowers or candy…
3. Celebrate with Kids
Children love Valentine's Day, and they're certainly not in romantic relationships! Plan a fun day of crafts and sweet treats, or take a special day trip with some children. Stay in and watch fun videos. If you're up to it, you can host a kids' party at your house. Send cards to relatives like nieces and nephews, or hold a Valentine's party at your local community center, church, or elsewhere.

FYI:
Last Year's Blog Posts:
You can find the board I created on Pinterest last year for Super Easy Valentine's Day Craft Ideas here:

*Pin this Post to Pinterest Here:  https://www.pinterest.com/pin/138204282289131183/
Don't forget to comment!
What about you?  Do you have any special traditions for Valentine's Day?  Let me hear your plans in the comments section below.