"O taste and see that the LORD is good: blessed is the man that trusteth in him." – Psalm 34:8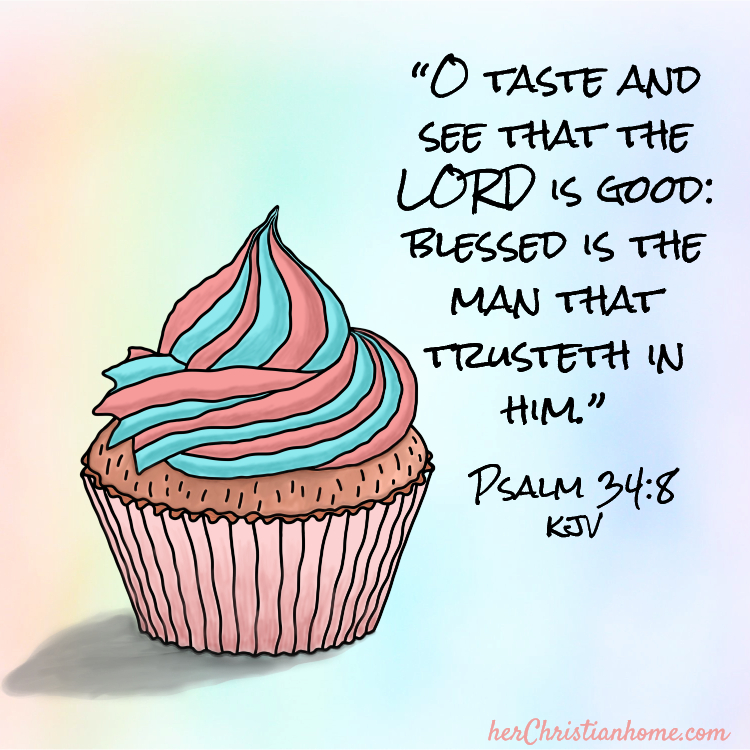 To the non-Christian, a Christian might look like an extremely restrictive life.
To some Christians, committing fully to the Christian life might look scary, worrying that God will call them to do something they don't want to do.
I've heard it said that we're safer "in God's will" in a jungle than we are "out of God's will" in the safest territory.
But, I can also say with conviction that, we're happier in God's will than we ever could be in any other avenue in life.
David emphasized who is truly happy…
"Happy is that people, that is in such a case: yea, happy is that people, whose God is the LORD." – Psalms 144:15 kjv
Today, I'm sharing with you some of the top benefits of the Christian life, particularly for those who walk uprightly…
5 Big Benefits of the Christian life…
1. God Offers Eternal Security.
There are a lot of things in life that can be taken away, but the gift of eternal life is NOT one of them!
Eternal life is a gift from God (not earned) (Romans 6:23, Ephesians 2:8). You just have to accept His gift to receive it! (Romans 10:13)
God is not a promise breaker, nor someone who comes back and snatches a gift away. His gift is a life insurance policy that never corrupts!
How could God give us true peace and a restful sleep if we were always worrying about our future place in Heaven? ("he giveth his beloved sleep" – Psalm 127:2c kjv)
"All that the Father giveth me shall come to me; and him that cometh to me I will in NO wise cast out." – John 6:37 kjv
"And I give unto them eternal life; and they shall never perish, NEITHER shall any man pluck them out of my hand." – John 10:28 kjv
"And this is the PROMISE that he hath promised us, even eternal life." I John 2:25 kjv
"And this is the RECORD, that God hath given to us eternal life, and this life is in his Son." I John 5:11 kjv
"These things have I written unto you that believe on the name of the Son of God; that ye may KNOW that ye have eternal life, and that ye may believe on the name of the Son of God." – I John 5:13
2. God Offers Us Victory Over Our Sinful Nature
With eternal security, the Holy Spirit helps us become confident Christians and have victory over our sinful nature.
"For sin shall not have dominion over you: for ye are not under the law, but under grace." – Romans 6:14 kjv
"Nay, in all these things we are more than conquerors through him that loved us." – Romans 8:37
"But thanks be to God, which giveth us the victory through our Lord Jesus Christ." I Corinthians 15:57 kjv
"I can do all things through Christ which strengtheneth me." Philippians 4:13
"For whatsoever is born of God overcometh the world: and this is the victory that overcometh the world, even our faith." – I John 5:4 kjv
3. God Offers Us a Peace of Mind
"I will both lay me down in peace, and sleep: for thou, LORD, only makest me dwell in safety." – Psalm 4:8 kjv
"Thou wilt keep him in perfect peace, whose mind is stayed on thee: because he trusteth in thee." – Isaiah 26:3 kjv
"Peace I leave with you, my peace I give unto you: not as the world giveth, give I unto you. Let not your heart be troubled, neither let it be afraid." – John 14:27 kjv
"These things I have spoken unto you, that in me ye might have peace. In the world ye shall have tribulation: but be of good cheer; I have overcome the world." – John 16:33 kjv
"And the peace of God, which passeth all understanding, shall keep your hearts and minds through Christ Jesus." – Philippians 4:7 kjv
4. God Offers Help, Grace, Strength, Rest, Care and Comfort
"God is our refuge and strength, a very present help in trouble." Psalm 46:1 kjv
"Come unto me, all ye that labour and are heavy laden, and I will give you rest." – Matthew 11:28 kjv
"Blessed be God, even the Father of our Lord Jesus Christ, the Father of mercies, and the God of all comfort; Who comforteth us in all our tribulation, that we may be able to comfort them which are in any trouble, by the comfort wherewith we ourselves are comforted of God." – II Corinthians 1:3,4 kjv
"And God is able to make all grace abound toward you; that ye, always having all sufficiency in all things, may abound to every good work:" – II Corinthians 9:8 kjv
"Casting all your care upon him; for he careth for you." – I Peter 5:7 kjv
"But the God of all grace, who hath called us unto his eternal glory by Christ Jesus, after that ye have suffered a while, make you perfect, stablish, strengthen, settle you." I Peter 5:10 kjv
5. We Have Special Access to the Heavenly Father
I call this special privileges! Don't you want that, too?
"The righteous cry, and the LORD heareth, and delivereth them out of all their troubles." – Psalms 34:17 kjv
"The LORD is far from the wicked: but he heareth the prayer of the righteous." – Proverbs 15:29 kjv
"Now we know that God heareth not sinners: but if any man be a worshipper of God, and doeth his will, him he heareth." – John 9:31 kjv
"By whom also we have access by faith into this grace wherein we stand, and rejoice in hope of the glory of God." – Romans 5:2 kjv
"For through him we both have access by one Spirit unto the Father." – Ephesians 2:18 kjv
"And this is the confidence that we have in him, that, if we ask any thing according to his will, he heareth us:" – I John 5:14 kjv
The above list is certainly does NOT cover the full potential of the profitable Christian life. Read God's Word to grow spiritually and benefit the most from your Christian life by a daily walk and talk with Him!
Keep walking in Faith,
Rhonda White