For the last couple of months, I've been circling the word "BECAUSE" in my Bible.  I consider the words "because" and "therefore" as words implying that a "game changer" situation is in the works.
These two words should draw our attention. It should cause us to slow down and ponder – to consider and chew on it for awhile.
As I said recently, I've been slowly strolling through the book of Jeremiah in the Old Testament…
And this week, I caught another "BECAUSE" fish on my hook.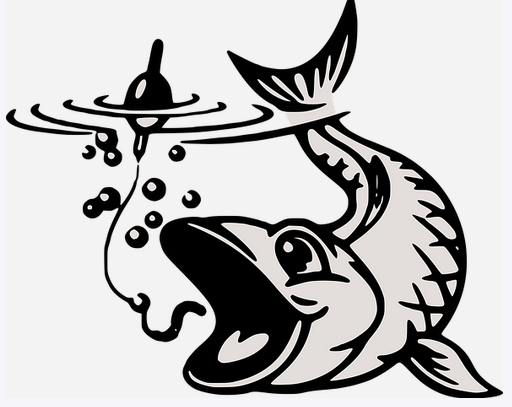 Jeremiah 39:18 (kjv) says, "For I will surely deliver thee, and thou shalt not fall by the sword, but thy life shall be for a prey unto thee: BECAUSE thou hast put thy trust in me, saith the LORD."
Jeremiah, the prophet, certainly had become well-accounted with the life of severe hardship, thrown into prison for speaking the truth, and thrown into a muddy, old well, left to starve to death and die.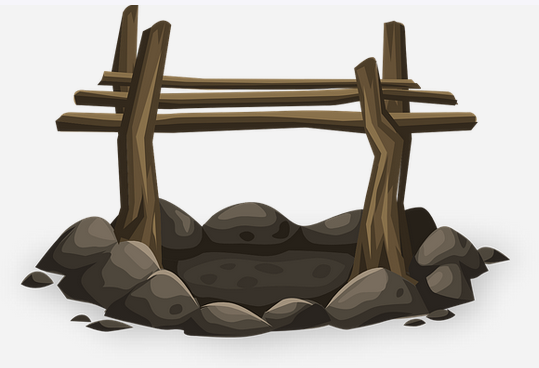 God's encouraging words came at a time when Jeremiah needed them the most.
But, God did NOT say, "Jeremiah, I'm going to deliver you because I really like your personality." God did NOT say, "Jeremiah, I'm going to deliver you because you have been working so hard."  God did NOT say, "Jeremiah, I'm going to deliver you because you are really talented."
God DID say, "Jeremiah, I'm going to deliver you BECAUSE you've trusted in me!"
Despite what others were doing, Jeremiah kept on the straight path of serving the one and only true God! Because he had a one on one relationship with God, it came natural for him to trust God completely without fearful reservation.
Are you working on building a close, personal relationship with our Heavenly Father?
David, a man after God's own heart, suffered life-threatening hardships as well. Because David trusted the Lord God, he was able to encourage himself in the Lord during the lowest moments of his life.
David said, "For thou wilt light my candle: the LORD my God will enlighten my darkness." – Psalm 18:28 kjv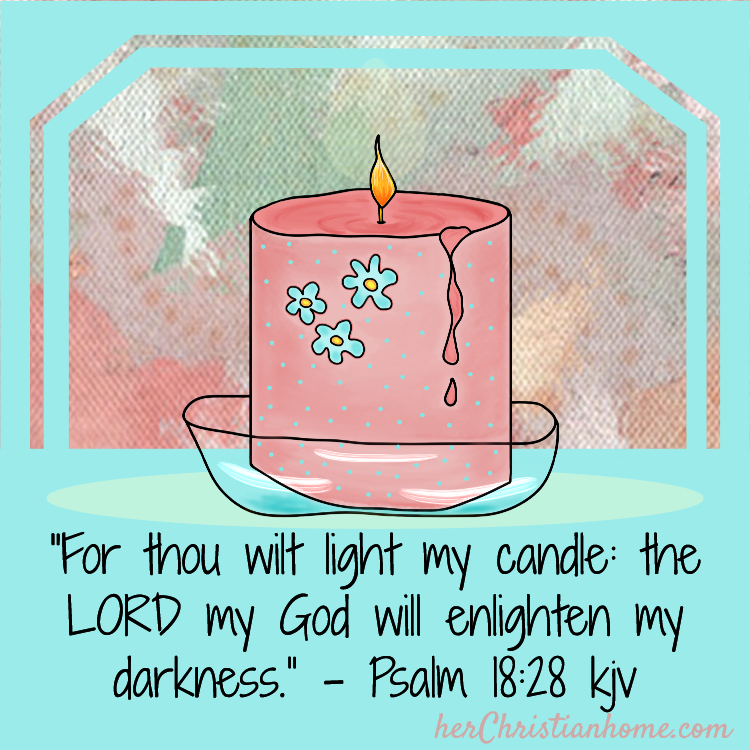 We can expect to get our upmost encouragement directly from God. I do believe he uses other people (friends, family, acquaintances, strangers) to encourage us, but God's Word will always be the GREATEST source of encouragement in our life.
Another thing I would like to point out today is that..
Walking uprightly is important in receiving GOD'S BEST BLESSINGS!
David was NOT perfect. David had his own past failures just like we do. But, David's testimony speaks volumes. Psalm 18:20,21,23 (kjv) says,
(20) "The LORD rewarded me according to my righteousness; according to the cleanness of my hands hath he recompensed me." (21) "For I have kept the ways of the LORD, and have not wickedly departed from my God." (23) "I was also upright before him, and I kept myself from mine iniquity."
Today, we can have upmost CONFIDENCE in God!
And when we walk in the ways of God, we can become even more confident that we will receive His awarded BLESSINGS.
Because we TRUST in GOD, we can have the greatest CONFIDENCE that He will assist us through our struggles, trials and hardships.
Have you put your FULL TRUST in GOD today?