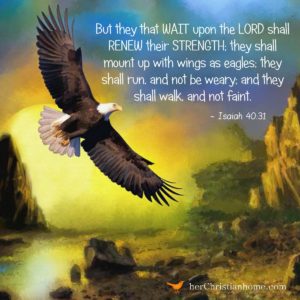 Pin on Pinterest here: https://www.pinterest.com/pin/138204282292063336/
*Originally posted August 12, 2015
Isn't WAITING really tough?
I hate waiting in the grocery line.  The people in front of me always need a price check.  And if that's not the case, the cashier is just too slow (probably from staying up too late the night before or skipping breakfast.) *Okay.. I have to admit… I don't think I'd be a very fast cashier myself. tee hee!

I REALLY hate waiting in line at Subway while I watch everyone else make their perfect sandwiches (every sandwich looks like the best sandwich ever and I want to just cut in line and shout, "I'll have exactly what he's having!").  In the meanwhile, my stomach is in torture. There's an impatient growling down there as if there's a real live bear tucked inside. And he ain't happy!
And the WORST ever…
Waiting for test results from the doctor's office is the worst!  Whether it be mine own test, a friend's or a family member's… I absolutely HATE waiting for test results.  Is there no way on earth with all the technology we have that they can't just let us know what's what without waiting a year?!?
So what does the"WAIT" really mean?
 WAIT (from the dictionary's perspective) means to "remain inactive or in a state of repose, as until something expected happens."
When circumstances are outside of our control, we're instructed to WAIT and expect something to happen!
And we're to wait upon the LORD! (He's the one who can really help and has the answers for our situation.)
Our strength is renewed when we wait upon the Lord because we're no longer using up all our own strength to muddle through our problems.  We begin to rest in the Lord… and now we have the strength and energy to run.  We no longer need to grow so weary or fret about fainting from the burden of it all.
It all starts with WAITING on the LORD.
We pray.  We wait.  We pray. We wait.
Yes, it's hard to wait…but it's even harder to dig ourselves out of huge messes we make because we didn't wait on the Lord.  We waste away all our energy fretting when we don't wait on the Lord.  We grow weary from the lack of sleep when we don't wait on the Lord.
Today, I want to encourage you to WAIT on the Lord!
"But they that wait upon the LORD shall renew their strength; they shall mount up with wings as eagles; they shall run, and not be weary; and they shall walk, and not faint."
~ Isaiah 40:31
FREE memory verse printable:
(Click on link below to print)