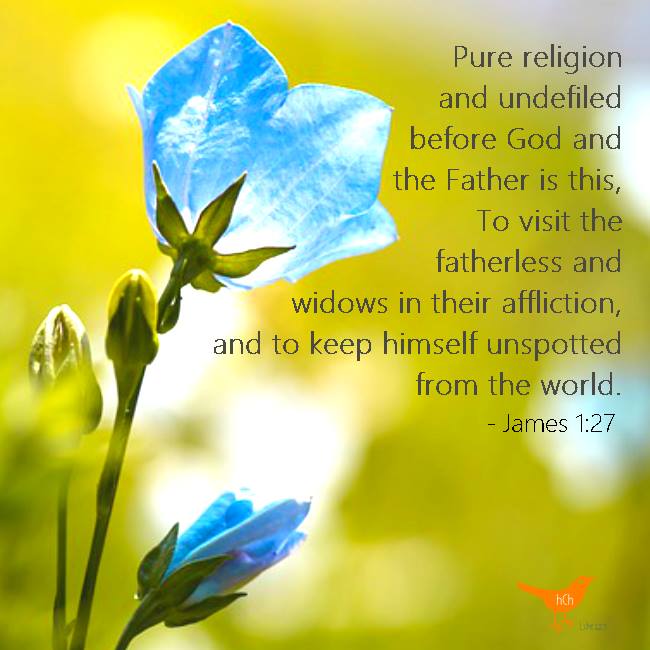 *Updated.  Originally posted July 29, 2009
Do you have any spots that need to be removed?
Perhaps it's time to do some laundry in our own lives…
I started a new Book in the Bible this morning during my devotions, the book of James.
James happens to be my very favorite New Testament Book., and many of you may know that I also have a son named, James.
The first chapter of James also happens to be my favorite chapter in this book. I need to be reminded that my trials will bring forth patience.  (James 1:3) We all could use a little more of that, right? But, of course, the trials are not pleasant. We know; however, that the outcome is that we have more patience and our faith increases and we often have a closer fellowship with the Lord.
During trials we often need more wisdom as well.  James 1:5 is really so amazing. "If any of you lack wisdom, let him ask of God, that giveth to all men liberally, and upbraideth not; and it shall be given him."
God so wonderfully shares His wisdom with us. He literally hands it out freely… but the condition is that we need to "ask" God for it.   We're guaranteed a supply of His wisdom if we sincerely ask.
There's so much more to this chapter…but the last verse really stuck out to me this morning, James 1:27. The verse says, "Pure religion and undefiled before God and the Father is this, To visit the fatherless and widows in their affliction, and to keep himself unspotted from the world.".
I usually focus on the beginning part about visiting the fatherless and widows. But this time I focused on the last part, "and to keep himself unspotted from the world."
I started thinking about the spots in my life that are smudges of worldliness.
I need to remove those spots of worldliness to become more "Christ-like" (after all, a Christian is suppose to represent "Christ" not the "world").
We let the world influence us so much that sin starts to appear "ordinary". Over time, we've weakened our Christian standards.  We've become tolerant of so many things that would have our forefathers literally be standing in horror with their mouths wide open in such disbelief that we Christians would entwine ourselves so closely with the things of the world.
I want to encourage you ladies to ask God today to help you find the spots from the world's influence that may need to be removed in your own lives.
May God bless you and your family,