Why Should You Read the Bible?
First, let me share this with you…

*UPDATE: I just created a 2021 FREE Bible Reading Schedule and Planner (January & February) to help you succeed in reading your Bible this year and creating better habits to improve your life!
View the samples below:
*For future printable updates, be sure to join my newsletter as a Special HCH Member!
Why you should read the Bible….
Did you know that more than likely you'll QUIT any goal or challenge without knowing exactly "WHY" you should reach that goal or why you really want to accomplish it?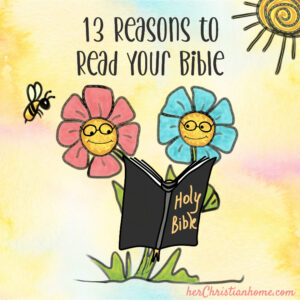 13 Benefits of Reading Your Bible Daily:
*SIDE NOTE: For each main point, I've simply used Bible verses to create validation without further explanation. I didn't want this to become too lengthy for you to read in a very short time period.
[1] It's our life-saving GUIDE and LIGHTS our path.
Would you venture into the jungle without learning survival skills or having a guide?
Most people wouldn't even think twice about going through a jungle alone, but they traipse alone through their daily life — AND WORSE — without THE GUIDE they need!
Thy word is a lamp unto my feet, and a light unto my path. Psalms 119:105 kjv
The law of his God is in his heart; none of his steps shall slide. Psalms 37:31 kjv
[2] We gain wisdom from God.
For the LORD giveth wisdom: out of his mouth cometh knowledge and understanding. Proverbs 2:6 kjv
[3] It's our daily nourishment.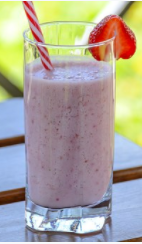 But he answered and said, It is written, Man shall not live by bread alone, but by every word that proceedeth out of the mouth of God. Matthew 4:4 kjv
[4] It convicts our heart where change is needed.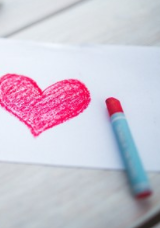 For the word of God is quick, and powerful, and sharper than any twoedged sword, piercing even to the dividing asunder of soul and spirit, and of the joints and marrow, and is a discerner of the thoughts and intents of the heart. Hebrews 4:12 kjv
[5] It's our weapon against Satan.
Put on the whole armour of God, that ye may be able to stand against the wiles of the devil. Ephesians 6:11 kjv
Above all, taking the shield of faith, wherewith ye shall be able to quench all the fiery darts of the wicked. And take the helmet of salvation, and the sword of the Spirit, which is the word of God: Ephesians 6:16,17 kjv
[6] It's useful for our learning, instruction, correction, hope and encouragement.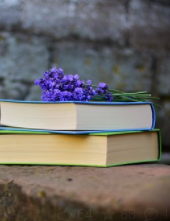 For whatsoever things were written aforetime were written for our learning, that we through patience and comfort of the scriptures might have hope. Now the God of patience and consolation grant you to be likeminded one toward another according to Christ Jesus: Romans 15:4,5kjv
All scripture is given by inspiration of God, and is profitable for doctrine, for reproof, for correction, for instruction in righteousness: II Timothy 3:16 kjv
[7] It helps our faith grow.
So then faith cometh by hearing, and hearing by the word of God. Romans 10:17 kjv
As newborn babes, desire the sincere milk of the word, that ye may grow thereby: If so be ye have tasted that the Lord is gracious. I Peter 2:2,3 kjv
[8] We can encourage each other through God's Word.
Wherefore comfort yourselves together, and edify one another, even as also ye do. I Thessalonians 5:11 kjv
[9] We can pass on Bible history to our children.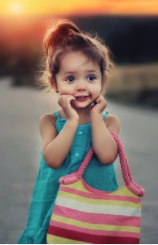 Which we have heard and known, and our fathers have told us. We will not hide them from their children, shewing to the generation to come the praises of the LORD, and his strength, and his wonderful works that he hath done. Psalms 78:3,4 kjv
[10] We gain knowledge to defend our faith.
But sanctify the Lord God in your hearts: and be ready always to give an answer to every man that asketh you a reason of the hope that is in you with meekness and fear: I Peter 3:15 kjv
[11] In a constant world of change, we find comfort in the ONE who does not change.
For I am the LORD, I change not; therefore ye sons of Jacob are not consumed. Malachi 3:6 kjv
Jesus Christ the same yesterday, and to day, and for ever. Hebrews 13:8 kjv
Every good gift and every perfect gift is from above, and cometh down from the Father of lights, with whom is no variableness, neither shadow of turning. James 1:17 kjv
[12] We learn to trust and depend on God's Word because He cannot not lie.
God is not a man, that he should lie; neither the son of man, that he should repent: hath he said, and shall he not do it? or hath he spoken, and shall he not make it good? Numbers 23:19 kjv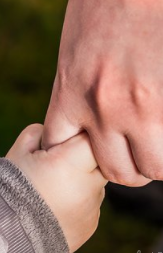 In hope of eternal life, which God, that cannot lie, promised before the world began; Titus 1:2 kjv
[13] It guards us from false prophets and wrong philosophies of the world.
Beloved, believe not every spirit, but try the spirits whether they are of God: because many false prophets are gone out into the world. I John 4:1 kjv
SUMMARY: By reading our Bible, we can know God more. He speaks directly to us through His Word. The list above is certainly not a complete list of why we should read God's Word daily because His Word has endless benefits; for this reason, I hope and pray that you will make a sure commitment to reading His Word each day.
Will you make a commitment to build your relationship with our Heavenly Father in the mornings? Submit a comment below!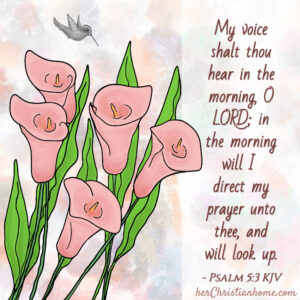 Rhonda White, herChristianhome.com