Day 18 – What God's Grace Really Means
Good morning!
We're continuing WEEK 3 for the 21 Day Bible Reading Challenge!  (JUMP on board at ANY time, we'd love to you have JOIN in)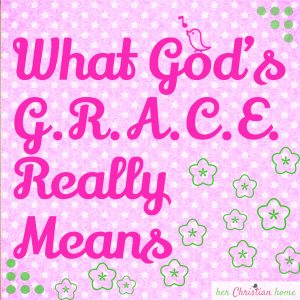 God's mercy and grace have two separate distinctions.  With God's "grace" we receive favor that we don't deserve and with God's "mercy "we are spared consequences of punishment that we do deserve.
We often refer to the simple definition of GRACE (N.T. Greek Word, charis) as "God's unmerited favor". In other words, we do not deserve it, nor can we earn it.
There are indeed a lot of people these days, who are trying to earn grace by working their way into Heaven. They try to be as good as they can, attend church regularly, give plenty of offerings and perform as many good works as they can possibly attempt to do in their lifetime.
God's Word makes it clear that we are saved by FAITH and it's a GIFT. This gift cannot be earned by works.  "For by grace are ye saved through faith; and that not of yourselves: it is the gift of God: Not of works, lest any man should boast." – Ephesians 2:8,9 KJV
A good acronym to represent G.R.A.C.E. is the following: God's Riches At Christ's Expense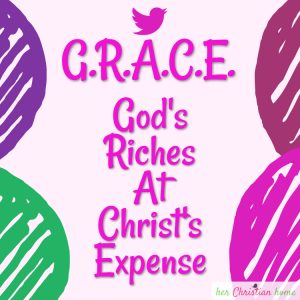 You see, Jesus paid the price for our sin. Why would he die such a torturous death on the cross if we could earn our own way to heaven?  And would we not boast of our own goodness to work our way to Heaven?
Salvation is simple.  It's simple enough that even a child can understand the concept of receiving such a gift.  We simply need to repent as a sinner and accept Jesus' payment for our penalty of death and hell.  "And whosoever was not found written in the book of life was cast into the lake of fire." – Revelation 20:15 KJV
So, am I FREE to choose how I want to live?
As I sit here and ponder on GRACE this morning, I also want to address the fact that grace should NOT be taken for granted.  In other words, as a Christian, grace does not give me a license to sin.
Many Christians do not realize that sin has a two-fold consequence: (1) We cannot hide our sin from God. We reap what we sow.  "But if ye will not do so, behold, ye have sinned against the LORD: and be sure your sin will find you out."- Numbers 32:23 kjv (2) We lose the blessings of God when we live in sin. (Even a parent has common sense not reward their child for doing wrong; why do we expect our Heavenly Father to do so?)
Yes, I'm all for performing good works BECAUSE I'm a Christian. I want to live a Christ-like life and be blessed.  I especially know that it's important that others see Christ through me, and that will not happen unless I jump in whole-heartily yielding to all the biblical principles that God has given to me in His Word.
As you see, God's Word is the MOST important GUIDE to salvation as well as to our walk in faith as a Christian.  Do not neglect the most important BOOK in this world.
Complete Today's Challenge: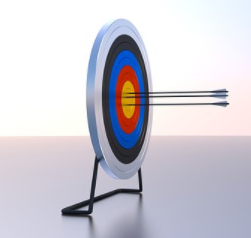 Please spend at least 20 minutes today reading God's Word.  If you have time, write at least ONE Bible verse in your journal.  (*There's 10 Bible Verses below — you can choose one of those to write in your journal, if you wish.)
10 Bible Verses to Read on Grace
Acts 15:11 (KJV) But we believe that through the grace of the Lord Jesus Christ we shall be saved, even as they.
Romans 3:24 (KJV) Being justified freely by his grace through the redemption that is in Christ Jesus:
Romans 5:2 (KJV) By whom also we have access by faith into this grace wherein we stand, and rejoice in hope of the glory of God.
Romans 5:15 (KJV) But not as the offence, so also is the free gift. For if through the offence of one many be dead, much more the grace of God, and the gift by grace, which is by one man, Jesus Christ, hath abounded unto many.
Romans 5:17 (KJV) For if by one man's offence death reigned by one; much more they which receive abundance of grace and of the gift of righteousness shall reign in life by one, Jesus Christ.)
Romans 5:20 (KJV) Moreover the law entered, that the offence might abound. But where sin abounded, grace did much more abound:
Romans 6:1 (KJV) What shall we say then? Shall we continue in sin, that grace may abound?
Romans 6:14 (KJV) For sin shall not have dominion over you: for ye are not under the law, but under grace.
Romans 6:15 (KJV) What then? shall we sin, because we are not under the law, but under grace? God forbid.
Romans 11:6 (KJV) And if by grace, then is it no more of works: otherwise grace is no more grace. But if it be of works, then is it no more grace: otherwise work is no more work.