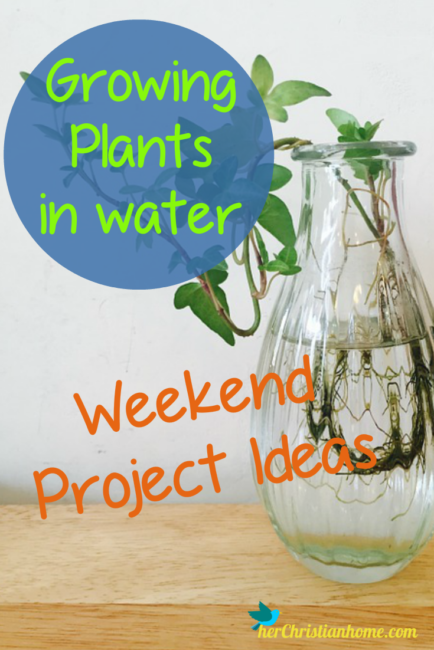 Do you love plants, but hate the weekly maintenance of watering your plants?   Here's a perfect solution…
Water + Glass Containers + Plants that Grow Easily in Water

*Ideas:  Use mason jars, leftover pickle jars, big jars from the flea market or thrift stores.  For big jars, avoid the extra expense by asking around for an empty one that might otherwise end up in the trash can.
(The glass pitcher below, I bought at the thrift store for only $3.  It now host my spider plant, which has had a rough summer outside from neglect.)
Side note:  I love using the glass containers — it adds a bit of fun element to indoor house plants.  I believe these
would also make perfect gifts.
Easy maintenance routine:  Every couple of weeks, pour in a little more water if needed.  Once a month just add a few sprinkles of All Purpose Plant Fertilizer (Read the recommendation on your plant fertilizer so that you don't burn your plants from too much fertilizer.)
Three popular plants that will grow in water are:
Spider Plants (*Update: I was not successful with the spider plant…it eventually fizzled out.)
Pothos
Common Ivy