Homemade Pizza in a Snap!
We usually have pizza on Fridays, but pizza can actually be enjoyed just about any night of the week.
To make it healthier you can use less cheese, use extra tomato sauce and add your favorite veggies
,
etc.
Pizza Dough Ingredients:
2 1/2 cups of flour —— For Yeast Liquid mixture: 1 cup very warm water 1 pk. of yeast (or 2 1/4 tsp. of jarred yeast) 1 tsp. salt 1 tsp sugar —– 2 tsp. olive oil (optional)
Instructions:
To make your yeast liquid mixture, use a measuring cup.   Measure 1 cup of very warm water.  Add your yeast, salt, and sugar and stir until well mixed. Place flour in  a medium-sized bowl.  (I often use half whole wheat flour and half white flour.)  Next, pour in your yeast liquid mixture and knead it until it makes a nice soft dough.  If you prefer, add 2 tsp. of oil to dough to make it richer and easier to work with.  I usually just oil my hands for kneading the dough. Set dough aside in a warm spot and cover with a towel for 30 min. or longer.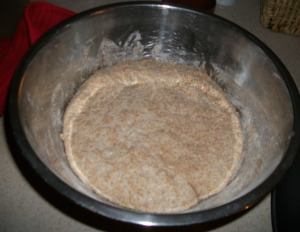 While the dough is setting, I usually prepare the meat and pizza sauce.
Tip:
Watch for clearance meat.  I happen to buy some
Jimmy Dean's Turkey Sausage Links
on clearance.  I quickly cooked these and cut them right up in the skillet.  My boys absolutely loved the outcome of this "meat lovers pizza" that I made.  Hmmm….I'm thinking how great it might be to have some "hot spicy links" on there!  lol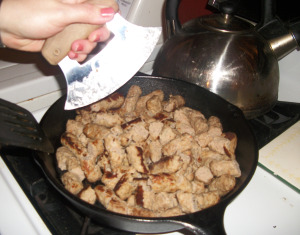 For the pizza sauce, you can quickly make your own.  Open a 15 oz. can of tomato sauce.  Sprinkle in some garlic powder or garlic salt,  Italian seasoning, oregano (I use lots of oregano because I love it so much), and any other seasonings you might really like. Next, oil your hands and begin to spread the dough onto your greased pan.  You can also use a small round glass to spread it.  I find using the palms of my hands works well enough. Then, spread on pizza sauce on and sprinkle with Parmesan cheese.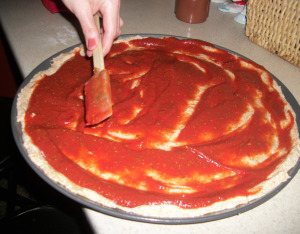 Add all your toppings and pop into the oven. Bake pizza at 400 degrees 15-20 min. until cheese melted.  Let cool 5 min. before cutting.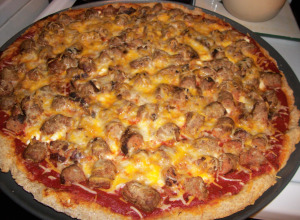 Enjoy.
]]>

<![CDATA[