Today's key verse is James 4:8, King James Version
"Draw nigh to God, and he will draw nigh to you." – James 4:8 KJV
Are you longing, searching, or even just hoping for a closer relationship with the Lord?
In the verse above, we are told that when we draw nigh (or get closer) to God, He will draw nigh to us.
We get closer to someone by spending more time with them, talking to them, and listening to them. Of course, Bible reading, Bible study, and prayer are wonderful and essential ways to grow our relationship with God.
A few years ago, I came across something that has really helped to draw me closer to God…
I'm not sure how I stumbled on it, maybe a Facebook or Instagram share, but in October 2015, I first heard about the concept of Scripture writing.
The plan I found, then, was for the month of November, so it was all about Thanksgiving. Through these years, I've enjoyed finding different topics each month to write about, such as friendship, trust, love, faith, etc. I have even just picked out verses from my daily Bible reading to write, but I definitely prefer to have a plan. If Scripture writing is new to you, just google "daily scripture writing," and you will find so many great plans!
In April 2019, I decided that I wanted to write out the book of Psalms. I made each day's writing short enough to be doable for anyone and to give ample time for reading and studying, too. I just finished writing Psalms in February 2021!
If you're new to a daily time with the Lord, Scripture writing may be a great place for you to start!
Find a topic that you need to grow in, and spend time each day writing out the words, defining any words that you may not be familiar with, and praying over that Scripture.
You will be blessed by taking the time to get into God's word!
God promises that His word won't return void (Isaiah 55:11); it will accomplish what He wants it to. Every single word of God is pure (Proverbs 30:5), and His word is truth (John 17:17)…so what better way to combat the impurity and deception of this world than to get serious about God's word?!
There are days when I feel rushed or when my mind wants to wander, but I make sure that I get my Scripture writing done. God is faithful and draws closer to me as I draw closer to Him.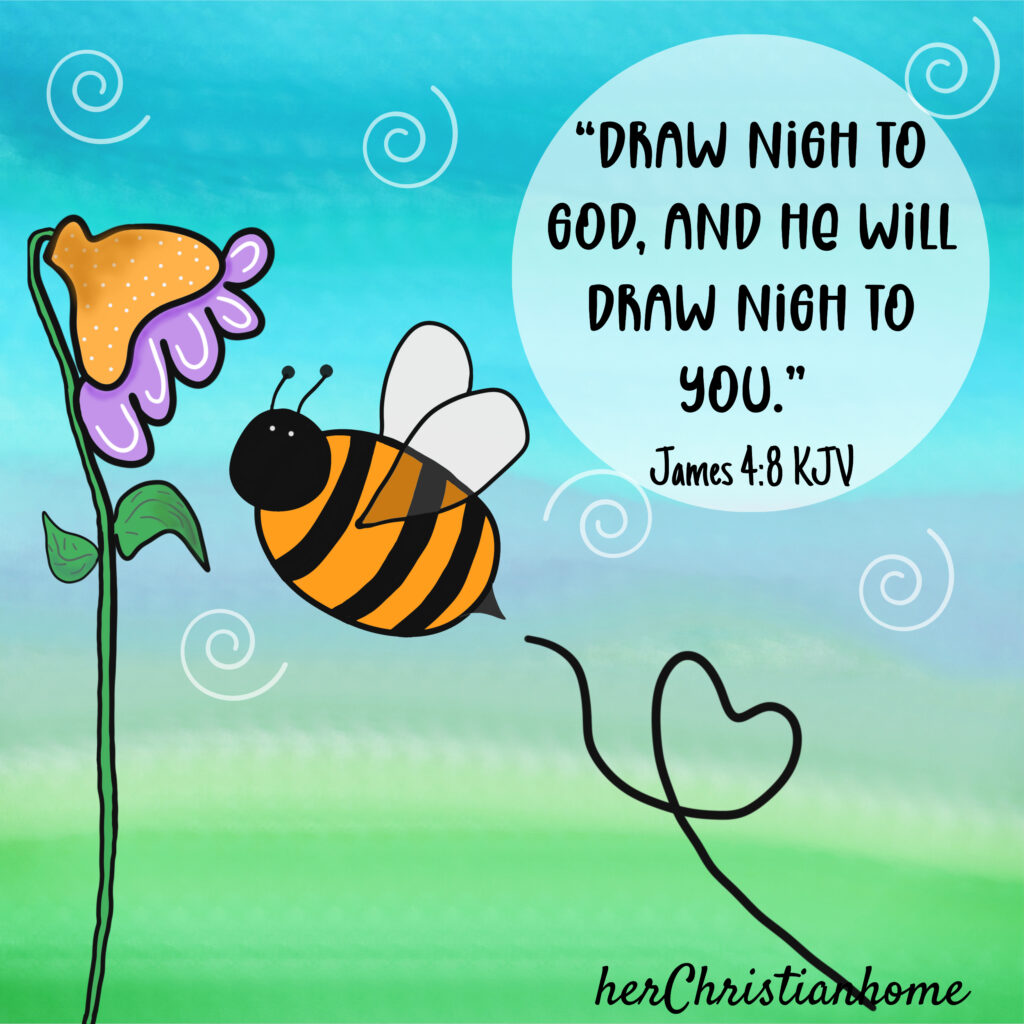 I encourage you to give Scripture writing a try! Find someone who will help you stay accountable, or share your plan on your social media…that encourages others and helps keep you going.
I will be praying that anyone who reads this, no matter where they are in their walk with God, will be encouraged to always draw closer.
by Tara Heath (**Follow Tara on Instagram: Tara (@heathfamily7) • Instagram**)