*Updated 7/31/18 – Originally posted July 6, 2014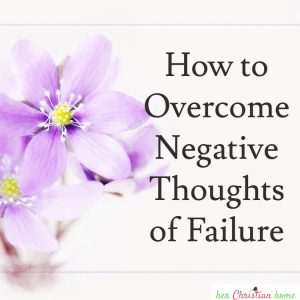 Satan tries to keep reminding me of my past failures and past sins.
Does he do that horrendous thing to you?
Without a doubt, I could probably answer that question with a heart-wrenching "yes" on your behalf.
How do I know?  Because Satan is our enemy. His game plan is always the same for Christians. His goal is to make us feel like a failure so that we will live a defeated Christian life… a life without joy.
You can be certain of this….
Your negative thoughts… Your thoughts of failure…  Your pondering of past sins…
They're whispered LIES in your ear from your Enemy!!
Satan wants to discourage you and I to make us feel worthless. If he can get us to that low point, we'll be tempted to give up the battle of living a victorious Christian life.
When we believe Satan's lies…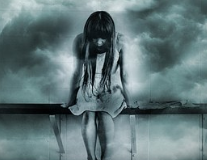 We can't have victory over our negative thoughts. We allow discouragement to set in.  We begin sinking in gloom and doom, wearily paddling our arms and legs in helplessness.
God's love, mercy and grace is there to lift you out!
Did you know that God remembers we're but flesh?!?
"For He knoweth our frame; He remembereth that we are dust." ~ Psalms 103:14
This does NOT excuse us from continuing in sin.  It does help us to know that God doesn't have expectations that we're going to be perfect.
Every Bible hero had their failures and weaknesses.
So how can we overcome negative thoughts of failure? 
1. Start praising and thanking God DAILY for His mercy and forgiveness!  Accept God at His Word that He has forgiven you.  Make it a daily habit of continually thanking Him and praising Him for it!  How can we linger on discouraging thoughts when we're busy praising God for His goodness!?!
"As far as the east is from the west, so far hath he removed our transgressions from us."  Psalm 103:12 KJV
"If we confess our sins, he is faithful and just to forgive us our sins, and to cleanse us from all unrighteousness."  I John 1:9 KJV
2. Change your thinking. Replace the bad with the GOOD! Remember Philippians 4:8 which tells us the correct things about which we should be thinking.
Finally, brethren, whatsoever things are true, whatsoever things are honest, whatsoever things are just, whatsoever things are pure, whatsoever things are lovely, whatsoever things are of good report; if there be any virtue, and if there be any praise, think on these things. – Philippians 4:8 KJV
*Read my blog post, "Hit DELETE on Negative Thoughts"
3. Go boldly to the throne of Grace. Claim God's mercy. What use is His offering of grace and mercy if we don't claim it as our own? Hebrews 4:16 KJV
Let us therefore come boldly unto the throne of grace, that we may obtain mercy, and find grace to help in time of need. – Hebrew 4:16 KJV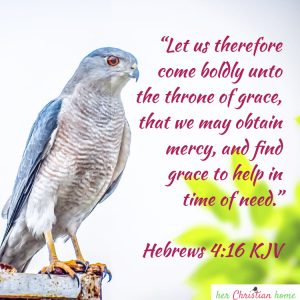 4. Boldly call out your Enemy for his ugly lies that God does not care for us because of our past failures.  No matter what we've done, God's love is greater. His mercy is greater.
Who shall separate us from the love of Christ? shall tribulation, or distress, or persecution, or famine, or nakedness, or peril, or sword?
As it is written, For thy sake we are killed all the day long; we are accounted as sheep for the slaughter.
Nay, in all these things we are more than CONQUERORS through him that loved us.
For I am persuaded, that neither death, nor life, nor angels, nor principalities, nor powers, nor things present, nor things to come,
Nor height, nor depth, nor any other creature, shall be able to separate us from the love of God, which is in Christ Jesus our Lord.
Romans 8:35-39 KJV
5. Memorize and quote God's Word.
Remember, our greatest tool against Satan is God's Word. Jesus quoted God's Word to defeat Satan. Nothing makes our Enemy flee faster than being confronted with God's Word, which he hates.
*Join our monthly Bible memorization challenges >> HERE.
God bless you and your family,
Rhonda White