Today's key Bible reference is Lamentations 3:40 KJV
The book Lamentations consists of five poems regarding the destruction of Jerusalem by the Babylonians in 586 BC.
Misery, grief and overwhelming anguish because of Jerusalem's destruction is bemoaned during the first part of Lamentations, and then a new promise of HOPE is unfolded in the middle of the book.
Lamentations 3:22 and 23 says, "It is of the LORD'S mercies that we are not consumed, because his compassions fail not. They are new every morning: great is thy faithfulness."
This should be encouraging to us in the midst of trials today, because we can know that God is ever merciful and bestows His compassion on us, despite our own sin past sin and failures.
Isn't it wonderful to think, as you drink your morning coffee or tea, that today is a fresh new start, that God is faithfully renewing His mercy upon you and me?!
It is believed by many that Jeremiah authored the book of Lamentations. The author, and those who took care to preserve the book, certainly understood that the destruction of Jerusalem was a divine judgment of God. The Babylonians were merely an instrument used by God in destroying the temple and their city.
It was their SIN that pointedly caused them to be destroyed. Although in despair, Jeremiah places his hope in the mercies of the Lord. He urges the people to search their sinful ways and turn back to the Lord.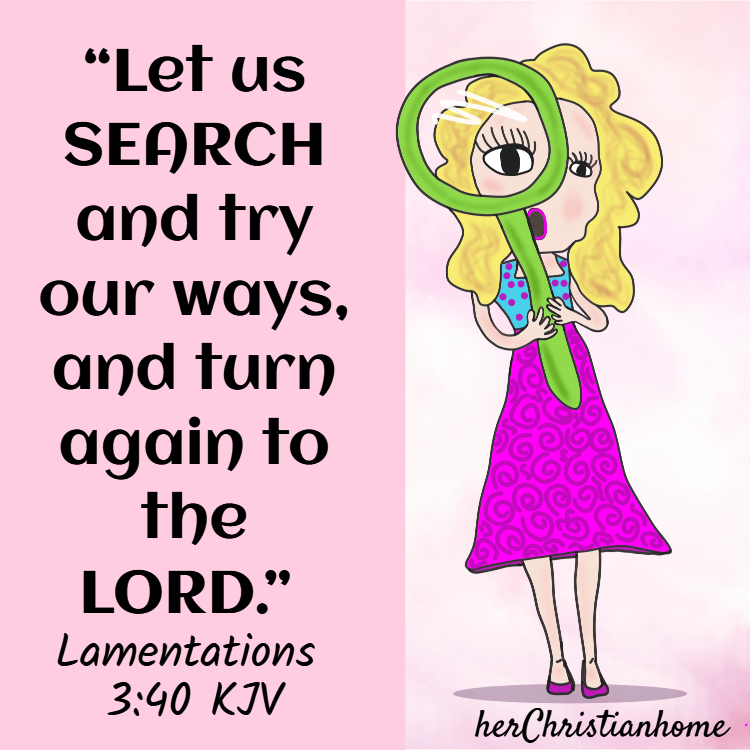 He says, "Let us search and try our ways, and turn again to the LORD." Lamentations 3:40
You and I need to realize that sin destroys our lives. It is a very grave issue that's like a deadly disease.
Sin is a serious matter with God. There are consequences for our sinful ways. We also lose out on the blessings from God when we continue to live in sin.
We ought to daily pray the same prayer as David, who said…
"Search me, O God, and know my heart: try me, and know my thoughts: And see if there be any wicked way in me," Psalm 139:23 and 24
Let's also pray for pastors of churches to once again preach against sin. Let's pray for the people of our nation to turn from their sin and back to the Lord.
God is still yet our HOPE today. Jeremiah understood how blessed we are to able to place our hope and trust in the Lord.
Jeremiah 17:7 says, "Blessed is the man that trusteth in the LORD, and whose hope the LORD is."
Oh where is your HOPE today? It's still in our GOD above, Who changes not!
Remember the old hymnal song by Edward Mote?
My hope is built on nothing less
than Jesus' blood and righteousness.
I dare not trust the sweetest frame
but wholly lean on Jesus' name.
Chorus:
On Christ, the solid rock, I stand;
all other ground is sinking sand,
all other ground is sinking sand.
In summing up today's devotional, I encourage and challenge you to do two things: #1 Search your heart and purge any sin in your life. #2 Put your hope steadfastly in the Lord God.
Keep walking in faith,
by Rhonda White