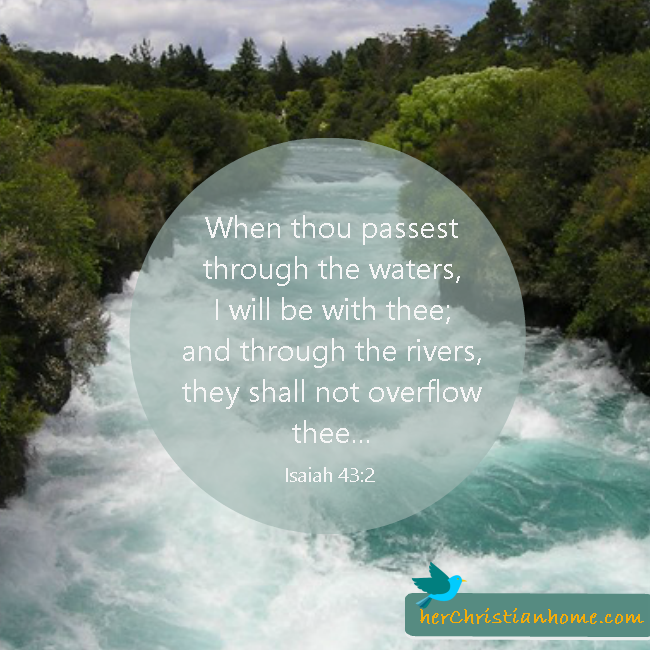 Have you ever felt like you were going to drown beneath the insurmountable trials of life?
We've all heard the saying, "When it rains, it pours."  It can be quite overwhelming and frustrating to take on several trials all in a short period of time.  You may begin to question what you're doing wrong.  Why are some people seemingly drifting through life while others barely seem to stay afloat?
We know it's not wise to compare ourselves and our situations with others. (II Corinthians 10:12)  We're human, though, and it's easy to get caught up in this trap. Our enemy, Satan, wants us to get our eyes focused on ourselves and envying the lives of others.
And if we find ourselves envying the world and the good time they seem to be having, remember the pleasure of sin is only for a season. (Hebrews 11:25) God's word says, "Be not thou envious against evil men, neither desire to be with them." (Proverbs 24:1)
Here's what we need to do during our tough trials… 
We need to keep our eyes on Jesus and nobody else. (Don't sink like Peter; keep your eyes on the Lord.) We need to keep doing what we know to do (staying faithful to church if possible, praying and reading our Bible, etc.). We need to trust God at His Word that He will help us through our trials…He will keep us afloat.  We need to remember that there is no problem that God cannot handle.   We must keep trusting that God knows best.  He's always right. He makes no mistakes.  God is still good in the valley.
Hang in there, my dear friend.  God is with you today; trust Him!
When thou passest through the waters, I will be with thee; and through the rivers, they shall not overflow thee…
Isaiah 43:2a
God bless you and your family,

P.S.  Submit a comment if you have any special prayer requests that you'd like to share.