Because Jacob swindled Esau out of his birthright and had also stolen the blessings that were to be given to Esau by his father, Isaac (Genesis 27), Jacob feared for his life while returning home to meet Esau, even though it was years later since these incidents.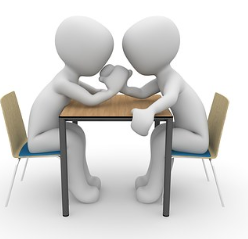 These two brothers were at odds with each other. Truthfully, I can't say that I blame Esau for being so angry, yet… was earthly possessions worth committing murder and losing his brother, Jacob?
Had Jacob been contented with what God had already given him, would he have connived to gain more from his brother Esau?
To appease his brother's wrath, Jacob sends before him a HUGE peace-offering gift before they meet…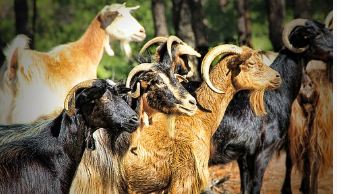 "Two hundred she goats, and twenty he goats, two hundred ewes, and twenty rams, Thirty milch camels with their colts, forty kine, and ten bulls, twenty she asses, and ten foals." – Genesis 32:14, 15 kjv
Genesis 33:8-11 tells us what occurs next when Jacob finally meets up with Esau, who had wanted so desperately to kill his brother, Jacob, years prior.
8. And he said, What meanest thou by all this drove which I met? And he said, These are to find grace in the sight of my lord.
9. And Esau said, I have enough, my brother; keep that thou hast unto thyself.
10. And Jacob said, Nay, I pray thee, if now I have found grace in thy sight, then receive my present at my hand: for therefore I have seen thy face, as though I had seen the face of God, and thou wast pleased with me.
11. Take, I pray thee, my blessing that is brought to thee; because God hath dealt graciously with me, and because I have enough. And he urged him, and he took it.

We see these two brothers humbly reunite together in peace at last. The selfishness and pride disappeared when they both realized the truth, "I have enough."
God's Word encourages us to put others before ourselves. Jacob and Esau finally found this happy comradeship by putting the past behind them and being kindly affectionate to each other in brotherly love.
"Be kindly affectioned one to another with brotherly love; in honour preferring one another;" – Romans 12:10 kjv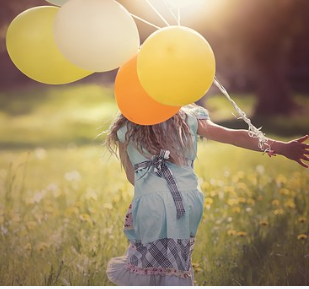 Contentment with our current situation and what God's already given to us brings peace. When we realize what we have is enough, we cultivate contentment.
Still yet, when all we have left is God, we have enough.
When we get greedy, we begin to let the lust of the flesh prevail. This sin encourages our flesh to act in selfish, ungodly ways.
Did you know that too much of a good thing is not good for you?
Hast thou found honey? eat so much as is sufficient for thee, lest thou be filled therewith, and vomit it. – Proverbs 25:16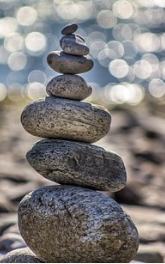 We can quickly get off balance when we get greedy.
Let's look around us and see the blessings of what God's already given to us. It will bring peace in our hearts…and it will keep us from foolishly trying to "out-do" our friends, family, neighbors, co-workers and church members, etc.
I Timothy 6:6 kjv encourages us to remember that "godliness with contentment is great gain."
I sort of see this pair as partners — when we concentrate more godliness into our life, contentment will come more naturally because we are not allowing the flesh to dominate our actions, thoughts and feelings.
May I encourage you today to say as Jacob did, "God hath dealt graciously with me… "I have enough!"
God bless you and your family,
Rhonda White