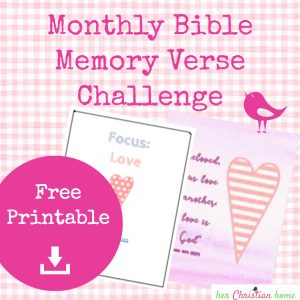 I've chosen the word
"LOVE"
for this month.  As this is February, I know our thoughts are often on the topic of love. These verses are fairly short, but fun to learn and good to know.
Personal Note:  January's Bible Memory Verse were the BIGGEST challenge ever.  I didn't realize that I had chosen such long verses that were so tedious to learn.  In fact, just today I was still working on one of the verses and barely got it at 90%.  I'm glad to have chosen short verses this month so that I can continue to work on last months. lol (I apologize to anyone who may also still be struggling with learning last month's as well.  I will try not to choose so many lengthy verses all in the same month.
NOTE About the Memory Bible Verse Challenges: You can START doing our monthly Bible memory verse challenge at anytime you wish!  You can pick and choose any topic you wish from the list on [this page].
As far as my progress on Scripture Typer:  I'm now at level 15 with 3,066 points! 🙂  If you'd like join our group online, check out: Scripture Typer
Our new topic is LOVE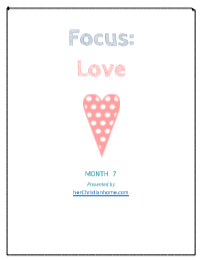 H
e
re's a snapshot of the printable poster this month:
Week 1
Greater love hath no man than this, that a man lay down his life for his friends.
Week 2
O how love I thy law! it is my meditation all the day.
Week 3
But God commendeth his love toward us, in that, while we were yet sinners, Christ died for us.
Week 4
We love him, because he first loved us.