Romantic Dinner for Two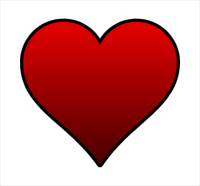 You don't have to wait until Feb. 14th to enjoy a simple romantic dinner with your hubby.  If you need some one-on-one time with your hubby,  you can plan a special dinner date night at home. Set up a separate table somewhere for your kids…with pizza or their favorite fingerfoods…or double the recipes below (or plan to take them to a babysitter).  Next, whisper sweet nothings (and place a secret love note or coupon underneath his plate in advance).  Okay, so you probably have better plans for the romantic part…but here's a few simple recipes that you might be able to use:
Simple Pasta for Two
* 1/2 pound linguini * 6 Roma Tomatoes – Cut into large dice * 6 cloves garlic * 1 tablespoon Extra Virgin Olive oil * 1/3 cup fresh basil * 1/2 teaspoon red pepper flakes (or to taste) * 1/2 teaspoon salt * Few turns of fresh ground pepper Heat oil in a medium-high skillet, add pepper flakes, garlic, salt and pepper. Cook for 1 minute (don't brown the garlic). Add the tomatoes and cook till tomatoes start to wilt. Add Basil and cook for 1 more minute. Add cooked pasta to skillet and toss.  Serve along with chicken breast or favorite meat and a lettuce salad for a complete meal. *You can substitute with cherry tomatoes that have been roasted for an hour or 2 in a 250 F oven (like sun dried tomatoes).
Sweetheart Apple Crisp for Two
* 2 cups sliced apples * 1 teaspoon honey * cinnamon and nutmeg to taste TOPPING: * 1/3 cup whole wheat flour * 2 teaspoons honey * 1 teaspoon real vanilla In a baking dish, add apples, and sprinkle with cinnamon and nutmeg. Next, drizzle the 1 tsp of honey over the top of the apples and spices. Next, mix the ingredients for the topping all together and spread over the apples, spices and honey. Place in 300* oven and bake until a toothpick comes out clean. Great with French vanilla ice cream or topped with whipped cream.
Late evening treat…
Love Potion
* 1/2 cup frozen strawberries, slightly thawed * 1/2 cup frozen raspberries, slightly thawed * 1 cup white grape juice (or apple juice) * Maraschino cherries, for garnish Place the first 3 ingredients in a blender and mix on High until you have a uniform color. To make the potion thicker, add more fruit; to make it thinner, add more juice. Garnish with cherries. ————————————–
Some more optional recipes…
Chicken Lasagna
3 skinless, boneless chicken breast halves 6 no need to cook lasagna noodles 1 cube chicken bouillon 1/4 cup hot water 1 (8 ounce) package low-fat cream cheese, softened 2 cups shredded low-fat mozzarella cheese 1 (26 ounce) jar spaghetti sauce Preheat oven to 350 degrees. Bring chicken just covered with water to a boil. Allow to boil for 15 minutes or until chicken juices run clear. Drain chicken and shred. Dissolve bouillon in the hot water. Once dissolved mix bouillon with shredded chicken, cream cheese and half of the mozzarella cheese being sure to mix together well. In large baking dish spread 1/3 of spaghetti sauce across the bottom. Layers chicken mixture over sauce and place 3 noodles over chicken. Repeat layers ending with sauce on top. Put the rest of the mozzarella cheese on top. Bake for 45 minutes to an hour or until lasagna noodles are tender.
Triple Strawberry Cake
* 1 (18.25 ounce) package strawberry cake mix * 1 (3 ounce) package flavored gelatin * 4 cups water * 2 cups frozen whipped topping, thawed * 2 cups strawberries, sliced Prepare cake according to package directions. Bake as directed for a 9×13 inch pan. Allow to cool. Prepare the strawberry gelatin according to package instructions, using the 4 cups of water. Pour over cooled cake while still in liquid form; the cake will absorb it. Chill in refrigerator for 2 hours, or until gelatin is set. Spread whipped topping over cake and top with sliced strawberries.
Pink Cloud Heart Cake
* 3 packages (3 oz. size) Jello * 2 cups boiling water * 2 packages (10 oz. size) frozen strawberries, partially thawed * 1 angel food bar cake, broken into bite-size pieces Dissolve Jello in water; add strawberries. Beat for 4 minutes. Add cake to Jello mixture pour into heart mold. Chill until set.  Serve with whipped topping if desired.
Pink Frozen Fruit Salad
* 8 ounces cream cheese, softened * 1 quart strawberry ice cream, softened * 1/2 cup miracle whip * 2 cans (17 oz size) fruit cocktail, drained * 1/3 cup chopped nuts Combine cream cheese, ice cream and salad dressing, mixing until well blended. Fold in fruit and nuts. Pour into 9-inch square (or heart) pan.  Freeze until firm. Chill until serving.
Cherry Love Pudding
* 1 Box of vanilla wafers * 2 boxes of vanilla instant pudding * Milk * Cherry pie filling Place a vanilla wafer in the bottom of a cupcake liner. Make the pudding according to directions. Pour pudding over vanilla wafer to cover. Chill until set. Just before serving spoon a tablespoon of cherries over the pudding.  A dollop of whipped topping can be on top if desired.
Valentine Pie
* 1 cup Water * 3 ounces Strawberry Gelatin Powder * 1 pint Vanilla Ice Cream * 1 Chocolate Crumb Pie Crust * Hershey's® Kisses In a 4-cup glass measuring cup stir together water and gelatin. Cook, uncovered, on 100% power (high) for 1 1/2 to2 minutes.  Add vanilla ice cream to the hot gelatin mixture, stirring till ice cream is melted. Chill mixture for 35 to 30 minutes, stirring twice during chilling (the mixture should mound when you drop it from a spoon. Pour chilled ice cream mixture into pie shell. Chill about 4 hours or till ice cream is set. Arrange milk chocolate kisses in a heart shape on top of pie.
Fresh Strawberries with Chocolate Cream
* 2 cs. vanilla lowfat yogurt * 1/2 cup light hot fudge topping * 4 cs. strawberries, hulled and halved Combine yogurt and fudge topping in a bowl and whisk thoroughly. Serve strawberries in individual serving bowls topped with chocolate cream. _____________________________________________________________________
Featured: Romance on a Budget — From Rut to Romance…

Christian Woman's Guide to Romance on a Budget – From Rut to Romance

_______________________________________________________________________]]>

<![CDATA[