Download "Easy Christmas Cookie Recipes" to keep handy for your holiday baking!
These recipes are NOT
"fancy, fancy"
recipes. 
Easy Christmas Cookie Recipes
gives you simple, no fuss ideas about what to bake for the Christmas season.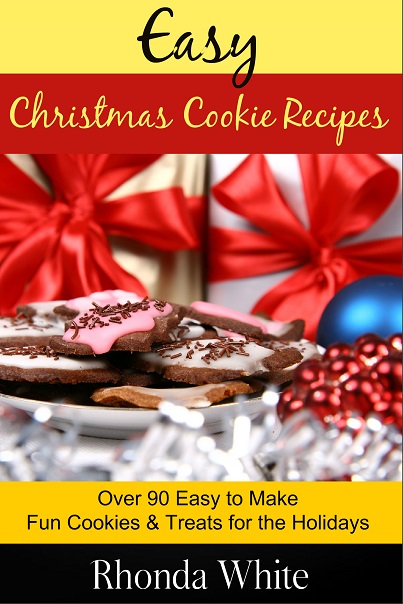 FREE:  December 17th and 18th, 2013 (U.S. Pricing)
Over 90 easy Christmas cookies and treats for the holiday baking. Most recipes are perfect for beginners as well. Contents include: – The Six Main Types of Cookies – Frugal Baking Tips – Freezing Your Baked Goods – Easy Christmas Cookies – Traditional Christmas Cookies – Balls, Bars, Bonbons – Cake and Brownie Mix Cookies – Drop Cookies – Shortbread Cookies – Sugar Cookies -More Fun Sweet Treats -Last Minute Edible Gifts – Top 10 Baking Tips
Free Today and Tomorrow!
[Download it now on Amazon]
to your Kindle (You don't have to have a Kindle to view it, by the way — Kindle allows you to access a free reader in your account.)
No Kindle?  Grab the Free Reading App:
Free Reading App
]]>

<![CDATA[