"If we confess our sins, he is faithful and just to forgive us our sins, and to cleanse us from all unrighteousness."

~ I John 1:9
Don't you feel blessed with the promises of God!  He's lovingly assured us in His Word that our sins are indeed forgiven.  All we have to do is confess them to Him — just
ASK
for forgiveness! Knowing how many times I mess up, it's so nice to know that I can restore fellowship with my Heavenly Father and get back on the right path.
(I'm still saved, but when I sin that fellowship needs to be restored!) 
We do need to realize that there's also consequences of sin…. So, it's important that we also ask Him to help us to resist temptations.  We need to stay in the Word of God so that we'll have our mighty Weapon at hand to resist Satan's temptations.
"Thy word have I hid in mine heart, that I might not sin against thee."

~ Psalms 119:10
I hope you have a wonderful day today!  Stay faithful in His Word and faithful to meeting in the Lord's House.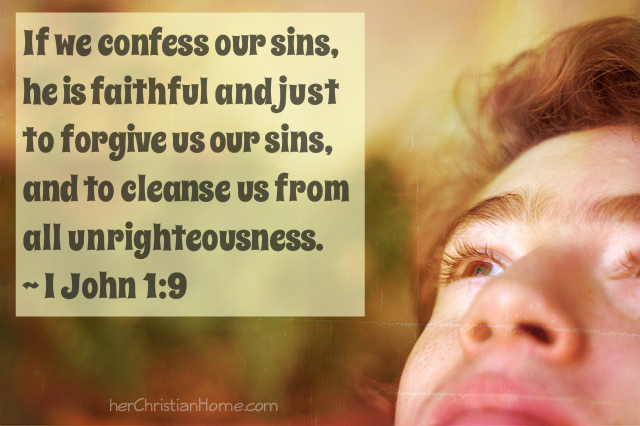 ]]>

<![CDATA[