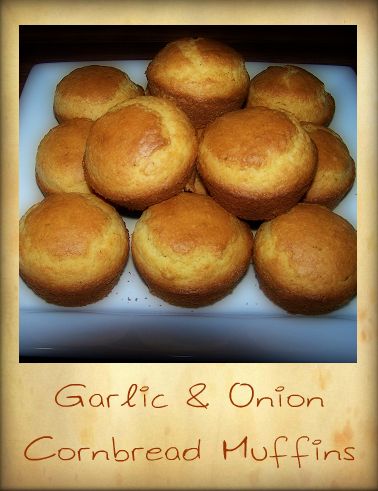 a genuine southern "one bowl meal"…with an added squirt or two of ketchup.
(I just wasn't that much of a ketchup person myself, so I didn't indulge so much in the stuff.  My plate was plain and simple with all contents separated from each other. hee hee! )
How about you?  Do you like southern food?  Do you throw it all together or do you like it all separate?
Baked cornbread is one of those breads that you can eat with almost anything and is especially nice with soups and stews. It's quite versatile too! You can spiffy it up by adding just a few "extras" like whole kernel corn or in this case, garlic and onions.  Another favorite of mine is with jalepenos.
Note:  To print or save recipe,  find the utility buttons at the end of this post on the right side.
Garlic & Onion Cornbread Muffins
Ingredients:
2 boxes Jiffy cornbread muffin mix
2 eggs
2/3 cup milk
½ tsp garlic powder
½ tsp onion powder
¼ tsp black pepper
Instructions:
Preheat oven to 400 degrees. In medium bowl, add all ingredients, and mix with a whisk until all lumps are gone.
Spray a cupcake pan with nonstick spray. Fill each cup ¾ full.
Bake at 400 degrees for 15 to 20 minutes. Tops will be golden brown.
Remove from oven. Let stand for 1 minute. Remove from pan and serve warm.
Tips:
Although garlic and onion powder were used in this recipe, you may want to add a little more texture by using fresh, chopped onion and garlic.
When it's time to take the cornbread out of the pan, make sure you've let it cool a little. If it hasn't cooled down enough, you'll wind up with cornbread crumbs. However, this is not always a bad thing.
If you're serving it with a hot bowl of vegetable soup, you can just sprinkle the crumbs on top.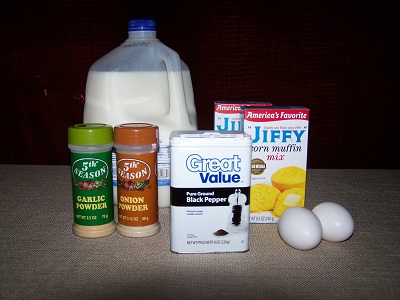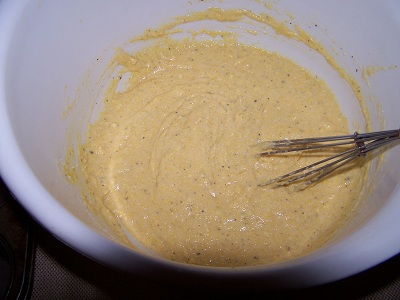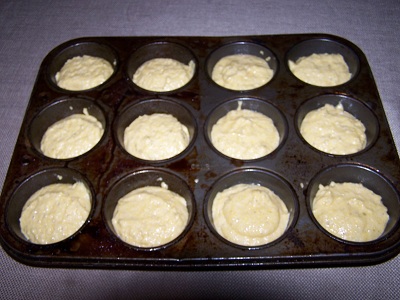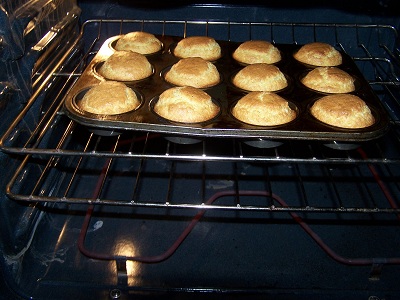 Add This to Your Ebook Reader: (My referral link)
31 Very Tasty Cornbread Recipes
Video:   Honey Jalapeño Cornbread Muffins

Growing up we had cornbread quite often. My dad loved cornbread, beans and fried potatoes.  He knew just how to pile it all together in a bowl to create