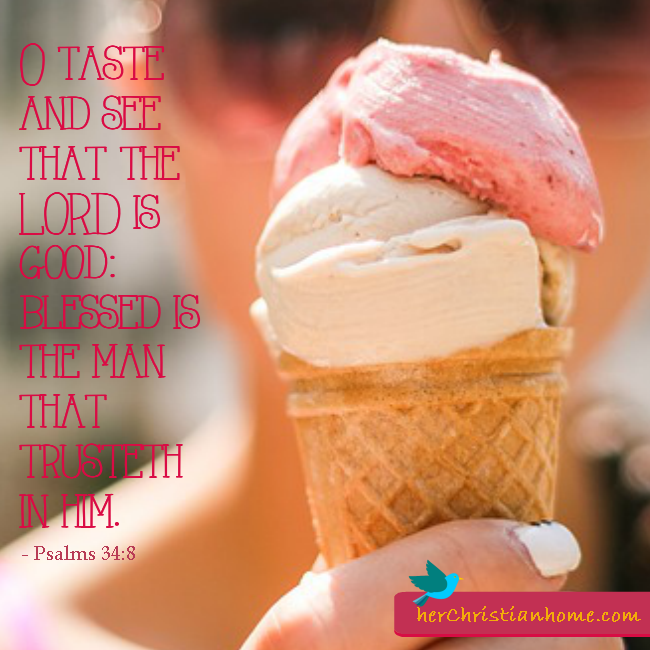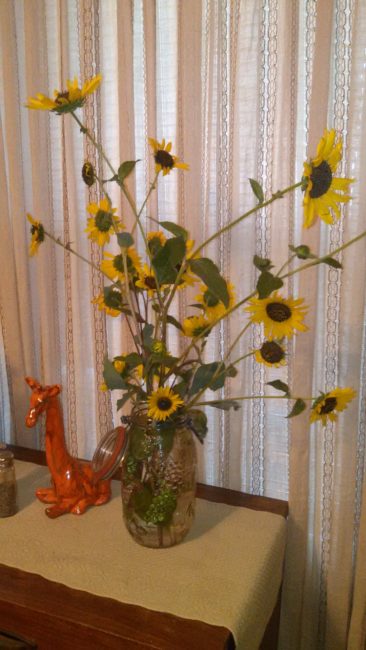 On Monday afternoon, my hubby brought home a bundle of flowers from the country-side road.  They were a little pitiful in appearance due to wilting from the lengthy trip home, but I quickly searched my cupboard for a tall jar with hopes of their full recovery. I placed each one in carefully in the jar of water and set them nearby the dining room window.
My hubby looked a little disappointed as he took in the sight of their deathly appearance.  I replied, "Let's wait and see what happens!"
Within an hour, there were only a few happy campers in my makeshift vase.  We ate a quick bite for supper and headed outside to do our weekly yard work.  After sweat and toil and fighting pesty bugs, we finished our mission of cleaning up our yard so that neighbors and passing-by cars wouldn't be forced to gaze at a hideous yard. (Seriously, it gets quite hideous at times.  I wonder which neighbor tosses in all their weeds into our lawn.)
Back to my flower revival story… I  gladly headed toward the shower to clean up because dirt just doesn't look so great on me.  After all our showers were done, and the sweat and dirt was washed down the drains, we returned to the dining room.
With hopeful expectation I checked on my pitiful flowers AND happily announced that all the flowers were now "HAPPY" — except the one in the middle.
My husband replied, "There always 'one' in every group."
I whole-heartily agreed.
All the flowers had ample opportunity to glean from the sunlight peeking through the window and the fresh water provided.  Only 'one' not-so-happy flower was missing out.   Sadly, there are many not-so-happy Christians who miss out on all that God has wonderfully provided for them because they do not glean from the necessary SOURCE.  Reading and hearing of God's Word is our main source of spiritual nourishment that can help us become "happy campers."
To be truly blessed, we need to fully trust in God.  We need to glean from His mighty strength.  We need to be fed and watered through His Word.  We need to keep our face toward the Heavenly Father just as the flowers point themselves toward the source that helps them grow and thrive.
O taste and see that the LORD is good: blessed is the man that trusteth in him.  Psalms 34:8
God bless you and your family,