Gardening Bench Workstation
"… I used to have all my pots and tools here and there, but for 2014 my goal has been to get my house in order and organized. I had been wanting my own gardening workstation for quite awhile, but if you've ever priced those, they can be quite expensive. So I prayed about this and awaited to find something that I could turn into my dream gardener's work area. A couple of weeks ago I stumbled upon a
Baker's Rack
at a garage sale….for
ONLY $10
! I borrowed my brother-in-law's help to get it brought to my house since he has a truck.
(It's not really heavy, but due to size, we wanted to save taking it all apart.)
Now, my first concern was covering the wooded table area to protect it from the weather and rain. I suddenly remembered that I had bought some very thick
vinyl shelf liner at the thrift store (which just happened to have green leaves with some flowers on it!! How perfect for my gardening theme!!)
I grabbed some
upholstery tacks
and my hammer went to work to cover this wooded area for protection. And
Ta Daaaaaa!!!!!!
  I now have a new gardening center workstation to use! I'm thrilled that God blessed me with everything I needed to organize my gardening tools and planting pots!
Here's a few pics…
Summer freckles….
They're popping out like crazy….and I've decided not to try to hide them.  So my quick morning routine now is just to dash on some SPF moisturizer, apply a bit of eye shadow and mascara and lip balm so that I can get myself outdoors to my garden before the heat hits.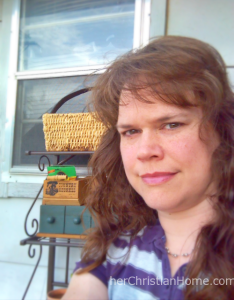 My
"Baker's Rack"
Turned into my very own
Gardening Bench Workstation!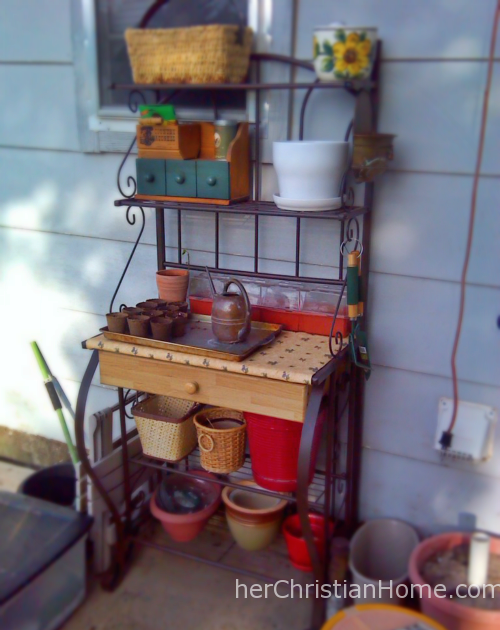 *Pin on Pinterest Here: 
Https://www.pinterest.com/pin/138204282289892184/
Hanging my two most used tools on the side…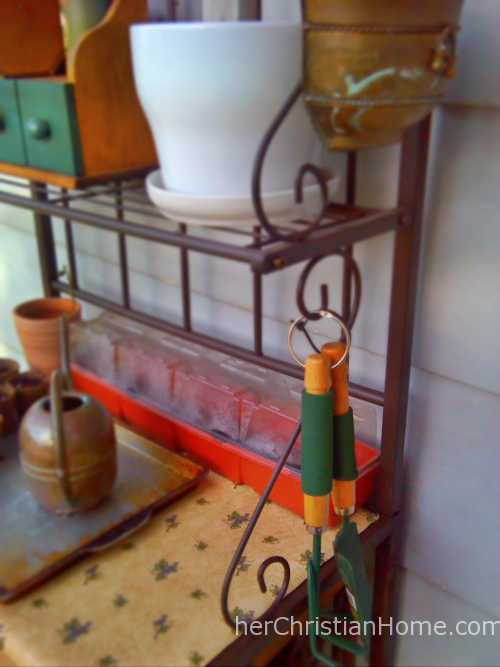 Storing my planting pots below…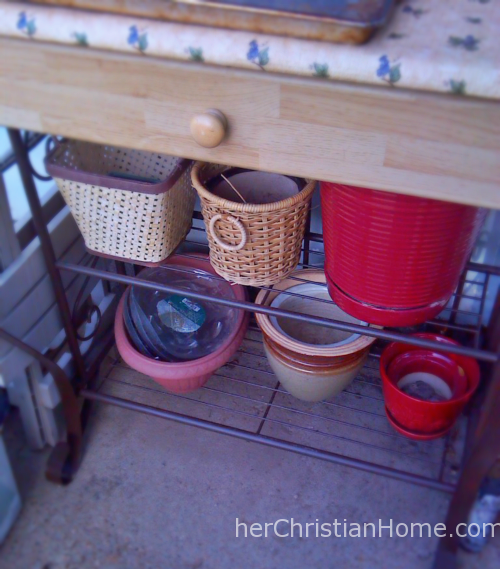 A peek at my upholstery tacks…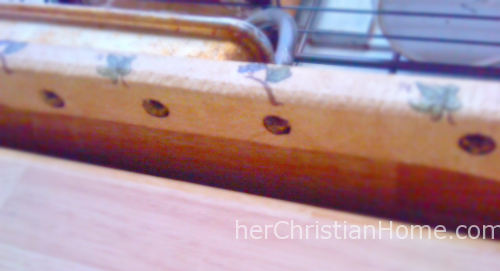 Using little collectibles items to store seeds and plant food…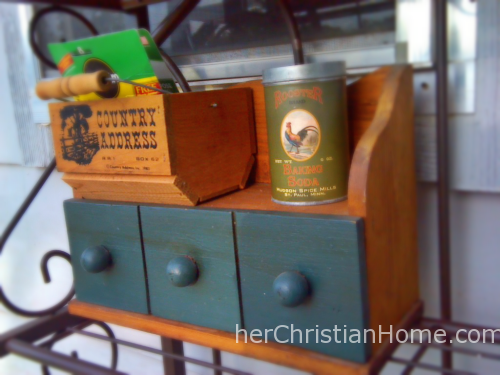 Using an old baking cookie sheet to sprout some new seeds.
(Makes moving them around and clean up a breeze.)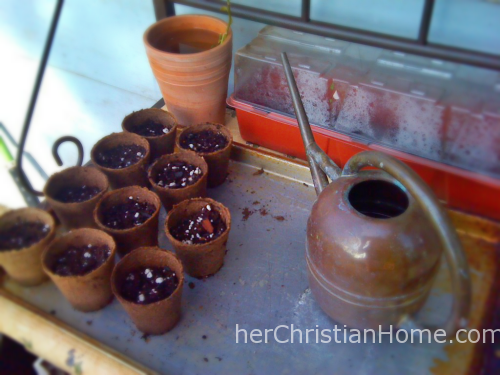 Enjoying a bit of God's beautiful creations on my front porch! 🙂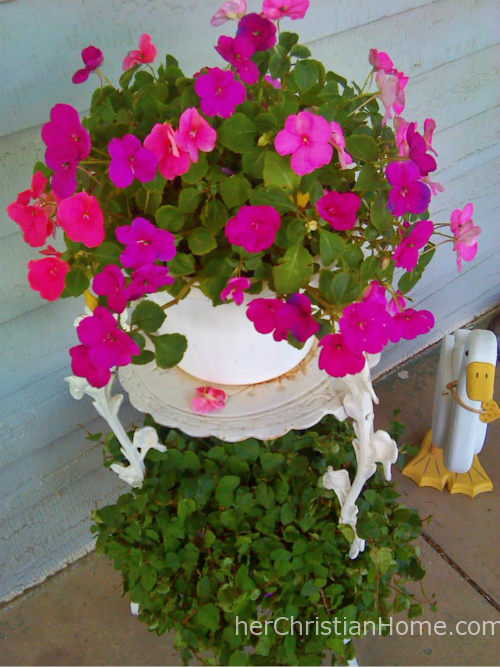 _______________________________
My Pick:  Featured Baker's Rack from Amazon
Isn't this so cute!?!
*You could store little gardening items below and some of your planting pots above.
SEI Iron/Wicker Baker's Rack
Related articles on the web…
]]>

Please help share my content:

<![CDATA[It can be a gardener's dream to have your own "