*NOTE: This is a re-post from my 21 Day Bible Reading Challenge. You can find that series [[HERE]]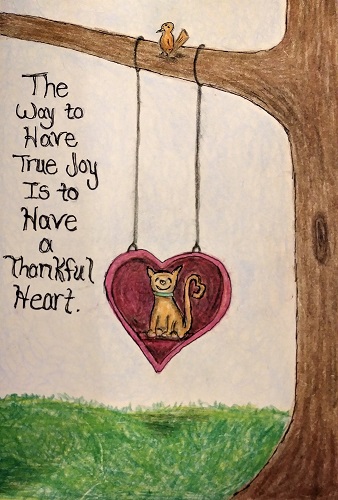 Be Thankful for the Tiny Things
Being thankful for the tiny things will bring more JOY to your life.  It's so easy to overlook the everyday, normal provisions. We lose sight of their value because we become so accustomed to having them always there within our reach.
Gratitude fills our heart full of thankfulness for the everyday, common, teeny-weeny, tiny things in life…
The window that lets in sunshine.
The faucet that draws out water to drink or wash your hands.
The pair of shoes that cover your feet to protect them as you walk.
The toilet that flushes away the unwanted.
The bowl that holds your breakfast.
The fingernails that just eased your itch.
The chair that rests your legs.
The washing machine that cleaned the shirt you're wearing.
The soap on the bathroom sink that just helped wash away the germs.
The bird outside your window that sang a pretty song.
The aroma of coffee on an early morning.
The sandwich that made a quick meal to fill your stomach.
The paper on which to jot down your thoughts.
The stapler that helps bind important papers together.
The coupon you received to save 50 cents off that tomato sauce.
The electricity that heated your curling iron to curl your hair today.
The mirror that revealed ketchup on your face to help you avoid embarrassment.
The meticulous heartbeats… and each breath… what a gift from God!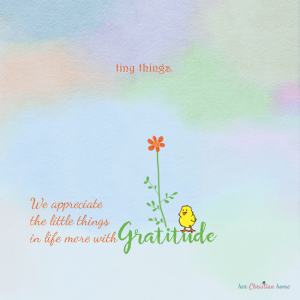 We should not wait for Christmas or Thanksgiving each year to look for the numerous blessings from God for which to say, "Thank You."  You and I are surrounded by God's goodness every single day.
One of the biggest blessings we have today (that often gets forgotten and collects dust in many homes) is God's Word!  There's so many treasures in there!  I encourage you today to dig into God's Word!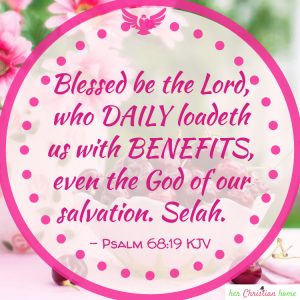 Blessed be the Lord, who daily loadeth us with benefits, even the God of our salvation. Selah.  – Psalm 68:19 kjv
Remember, it pleases God when we praise Him and offer thanks unto Him!  Include the TINY THINGS, too!
Complete Today's Challenge: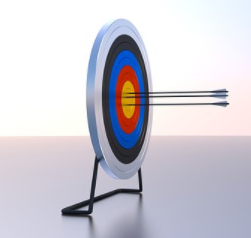 Please spend at least 15 minutes today reading God's Word.  If you have time, write at least ONE Bible verse in your journal.  (*There's 10 Bible Verses below — you can choose one of those to write in your journal, if you wish.)
10 Bible Verses to Read on Thanksgiving:
Psalm 50:14 (KJV) Offer unto God thanksgiving; and pay thy vows unto the most High:
Psalm 69:30 (KJV) I will praise the name of God with a song, and will magnify him with thanksgiving.
Psalm 95:2 (KJV) Let us come before his presence with thanksgiving, and make a joyful noise unto him with psalms.
Psalm 100:4 (KJV) Enter into his gates with thanksgiving, and into his courts with praise: be thankful unto him, and bless his name.
Psalm 107:22 (KJV) And let them sacrifice the sacrifices of thanksgiving, and declare his works with rejoicing.
Psalm 116:17 (KJV) I will offer to thee the sacrifice of thanksgiving, and will call upon the name of the LORD.
Psalm 147:7 (KJV) Sing unto the LORD with thanksgiving; sing praise upon the harp unto our God:
2 Corinthians 9:11 (KJV) Being enriched in every thing to all bountifulness, which causeth through us thanksgiving to God.
Philippians 4:6 (KJV) Be careful for nothing; but in every thing by prayer and supplication with thanksgiving let your requests be made known unto God.
Colossians 3:15 (KJV) And let the peace of God rule in your hearts, to the which also ye are called in one body; and be ye thankful.