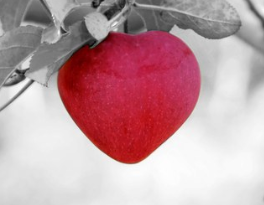 I read a quote this morning that stirred my heart… and sparked a fire in my soul…
"If Christ is not ALL to you, He is nothing to you. He will never go into partnership as a part Saviour of men. If He be something, He must be everything, and if He be not everything, He is nothing to you."

– Charles Spurgeon

I had to ask myself some questions…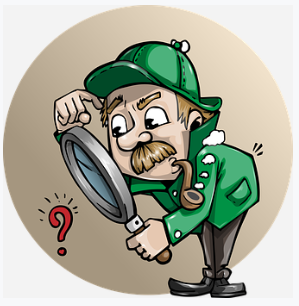 "Am I ALL in?"
"Have I totally surrendered EVERYTHING to God?
"If I had NOTHING left…like Job, would God be enough?"
"What THINGS might I be clinging to that is hindering me from letting God be my EVERYTHING, my ALL in life?
"What FEARS keep me from letting go and letting GOD be my EVERYTHING?
Am I afraid of the cost? Am I afraid of ridicule by others? Am I afraid I won't be as happy?"
Impossible! We could be nothing but HAPPIER by making God our "EVERYTHING."
If we're afraid of the cost, let's consider that Jesus gave us his ALL by dying on the cross for our sins. Just because He was "Jesus" didn't mean it was easy. Before his crucifixion, he was in agony causing a rare condition called Hematidrosis, which caused him to sweat blood. 
If we're afraid of ridicule from others, then God is definitely NOT our EVERYTHING. He's more like our "back up plan" when emergencies and trials arise.
God Himself commanded in Deuteronomy 6:5 (kjv)…
"And thou shalt love the LORD thy God with all thine heart, and with all thy soul, and with all thy might."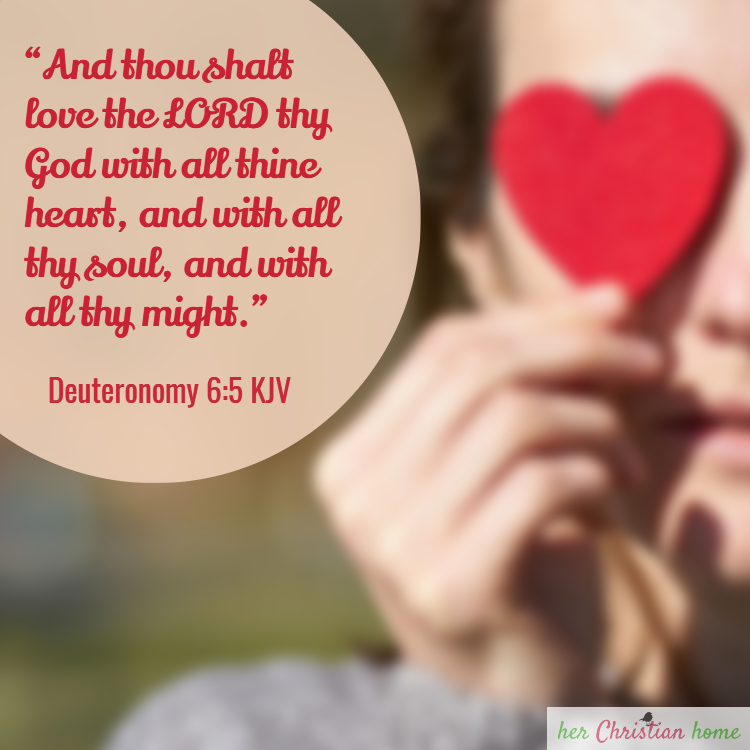 Most Christians do not experience the ULTIMATE joy and peace of being a totally-surrendered child of God because they do not LOVE God like they should.
GOD is NOT our "Everything" because we're still hold on to "Something."
Figure out what's holding you back…and yield it to God!
Would it not be great this February 14th on Valentines' Day (Better yet, TODAY!!) to give your whole heart to the Lord Jesus and let GOD become your "EVERYTHING?"
Let's do it! Don't waste another second, another minute, another hour, another day, another week, another month, another year. Make GOD your EVERYTHING right now!
Have you tried before and failed?
Don't give up! Proverbs 24:16 (kjv) says, "For a just man falleth seven times, and riseth up again: but the wicked shall fall into mischief."
Keep getting back up!
Realize you need to renew your mind DAILY…and yield to the Holy Spirit DAILY. It's not a ONE time thing… Satan, our enemy is constantly at work to destroy our resolve as Christians. He bombards us with worldly distractions and temptations.
Satan's goal is for us to fall and fail.
God's Word says…
"And be not conformed to this world: but be ye transformed by the renewing of your mind, that ye may prove what is that good, and acceptable, and perfect, will of God." – Romans 12:2 KJV
"And be renewed in the spirit of your mind; And that ye put on the new man, which after God is created in righteousness and true holiness." – Ephesians 4:23,24
Practice RE-newing your mind daily and yielding to the Holy Spirit each day. Let God become your EVERYTHING!  Let's do it!!
May God bless you and your family,
Rhonda White