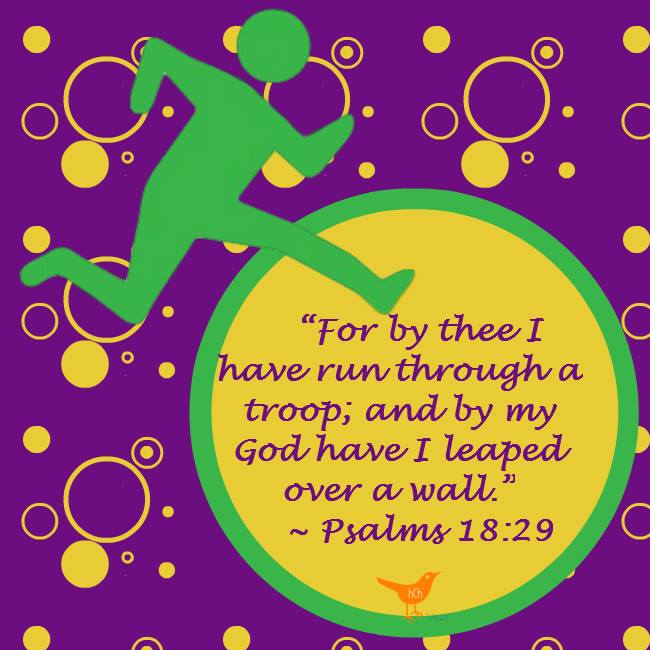 *Updated.  Originally posted May 5, 2013
It's amazing the challenges we're able to face and endure by the grace of God.  He gives us the power and strength to do what we cannot do on our own.
We can conquer those mountains… those obstacles that seem to be huge, brick walls in front of us.
Thank you, Heavenly Father, for all the times YOU'VE given me strength to face another day — even when I've felt weak and defeated.  Satan whispers dirty lies to make us feel defeated, but when we trust in YOU, our burdens become lighter and YOU give us a renewed strength to carry on….to leap over walls.
"For by thee I have run through a troop; and by my God have I leaped over a wall."

~ Psalm



God bless you and your family,

Please help share my content: