"Thy word is a lamp unto my feet, and a light unto my path."

~ Psalms 119:105
Good morning!  Ahhhh…time change is not very fun to deal with, the weather is VERY damp, cold and windy….stumbled down the stairs and sprained one of my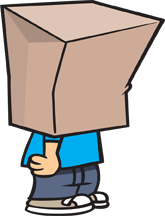 toes, missing my hubby because he's required to work overtime this Sunday morning….
BUT
today is the Lord's day! Yippee!
I feel so blessed
to get to go to church today.  So grateful for the freedom and privilege that I get to go!   Don't take that privilege for granted….get out and go to the house of the Lord today!
Psalms 119:105
came to my mind around 4:30 this morning.  I thought about what a lamp really does for us.  The purpose is to shed some light on our path so that we don't stumble and fall.  Light also makes our task at hand easier.  It makes things more visible and clear.  Light is a comfort and gives us an advantage over having to feel our way around in the dark….we're often dependent on light more than we realize. God's Word reveals to us the things we "should" do as well as the things we "shouldn't" do so that we don't stumble.  It keeps us going in the right direction when we follow it.  It helps us avoid getting tangled in a snare. It provides comfort and gives us confidence in our circumstances.  It gives us an advantage in facing our life here on earth. Have you ever been with someone who was lost because they didn't follow a map? It's a helpless feeling to be lost, isn't it?  There's consequences, too! Lost time, wasted gas, frustration, late to an event, etc. God didn't want to  leave us feeling helpless.  He also didn't want us to learn the hard from the consequences of sin.  God's Word gives us plenty of Bible heroes and Bible characters to learn from, while also giving us clear instruction about the things that we should and shouldn't do.  Just as we say "
no
" to our children at times so that we can protect them from harm, so is it with our Loving Heavenly Father.
Are you praying about something that God's already answered in His Word?
When you pray for wisdom on decisions, realize that God's given us many clear instructions to  help us through our path of life.  Is there anything in God's Word to help you with your situation?   This is a silly illustration, but as an example, we wouldn't pray about God's Will on robbing a bank when we know God's Word tells us not to steal.
Reminder: 
Reading God's Word is just as important as praying!  It's our lamp to help make our direction more clear…and keep us on the right path!
Day 10
"Yet because this widow troubleth me, I will avenge her, lest by her continual coming she weary me."  ~ Luke 18:5
Today, I want to encourage you to keep praying!  Just as the persistent widow kept asking for help until she finally got it, we must do the same thing.  We need to be persistent in our prayer life.  Keep asking. Keep knocking.  Keep praying.  If you have a real need that needs to be met, do whatever it takes to act in faith and get your prayers answered! And keep reading God's Word!  Remember it's the

Lamp

that will make your path clear and keep you heading in the right direction. ]]>

<![CDATA[