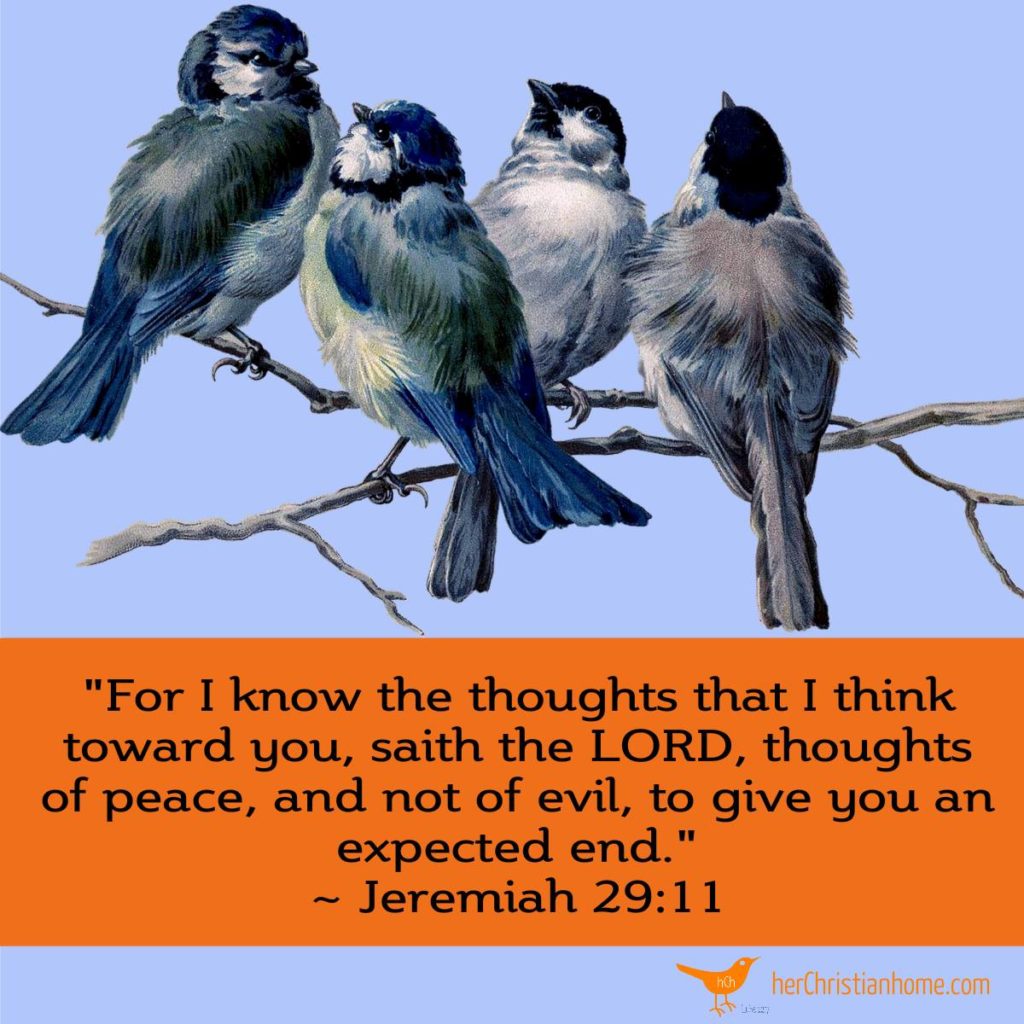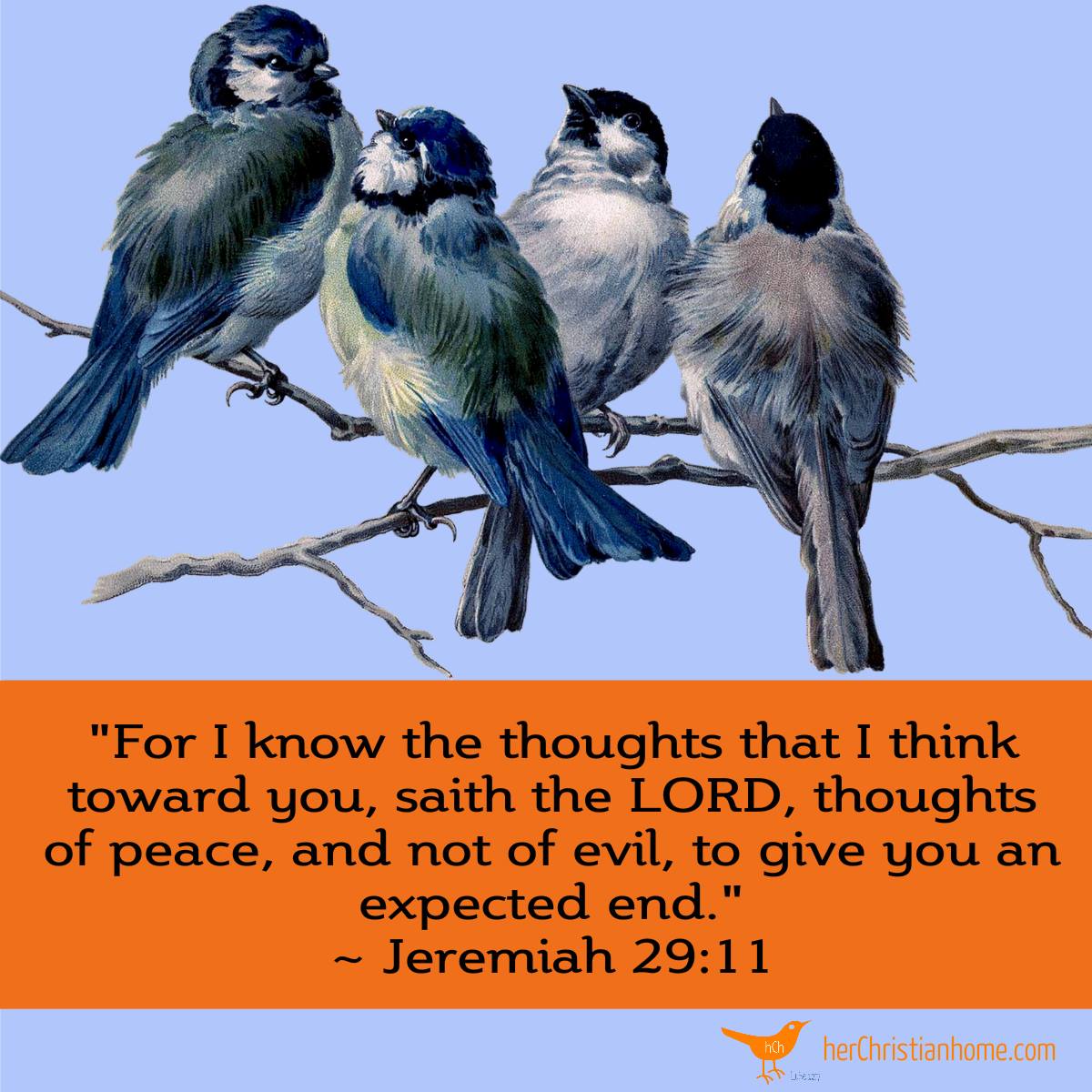 If you've ever been on a really rough road trip (you know — one in which everything seemed to go wrong), then you also know how sweet and good it feels to have FINALLY arrived "safe and sound" to your destination… all in one piece.
Don't you appreciate the RELIEF you feel of finally getting a rest from your adverse traveling escapade?
Our life's journey can get a bit rugged sometimes… Life is full of hurdles and tough trials that seem to overwhelm us. It can be hard to endure. We long for relief from the adversity.
Our Heavenly Father LOVES us so much that He wanted to encourage and ensure us in His Word that He has intentions to give us an expected end through the rough valleys.
Jeremiah 29:11 says,
"For I know the thoughts that I think toward you, saith the LORD, thoughts of peace, and not of evil, to give you an expected end."
His purpose is to lead us to where we SHOULD be…but in reality that can ONLY happen when we let HIM do the "driving" and leading.
We often get frustrated because of the hurdles that get in our way… We may STUMBLE a lot… maybe even FALL flat on our face!
Don't give up… Get up again and keep going! Let God help you move forward to that place He has planned!
God knows you and I are not perfect!
"For He knoweth our frame; He remembereth that we are dust."

 

~ Psalms 103:14

"For a just man falleth seven times, and riseth up again…" 

~ Proverbs 24:16a
So, how do YOU and I get past the hurdles?
– Realize you're not alone.  Everyone has trials. As a Christian, you get the added privilege of Jesus walking by your side!
– Realize you're flesh.  We make mistakes. Sometimes we even fall flat on our faces, but we can't stay there…we have to keep getting up and trying to move forward once again on the right path.
– Set the right attitude.  Dwelling on your problems and only yourself — and getting bitter at those around you does not bring peace and joy. Our bad attitudes do not move us past the hurdles without a lot of damage along the way.
– Don't play the blame game. Sometimes the Devil keeps us on the hamster wheel spinning in circles. We try to figure out who is to blame for our situation.  This serves no purpose but to let bitterness set in and have our joy robbed.  Let it go and move forward!
– Let God do the driving!  Too many times WE are the biggest hurdle. We get in God's way of being able to perfect the work in us because we keep driving down other paths that presents even more frustration. Do what you can do — and let God do the rest!
– Keep putting one foot in front of the other and put your FAITH into full power! You can't get past the hurdle if you just sit or you give up.  And you won't move forward with confidence without faith.  (Hint!  God's Word is where we grow our faith!)
– Pray and read your Bible daily.  We need to keep our spiritual gas tank full of the energy source that's needed to get through life's looong bumpy roads! When we travel, regular re-fueling is a must!  Yet, sometimes we Christians think we can go days without re-fueling our spiritual tanks!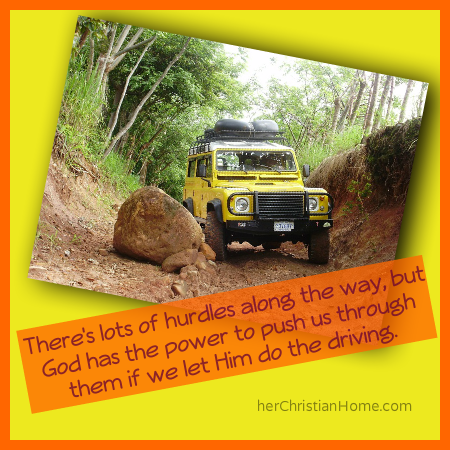 May I encourage you today to MOVE forward, by the grace of God.  Whatever roadblocks you're facing…whatever trial you're enduring, soon there will be a place to rest in peace.  Trust God today to take care of the things that you have no control over.  Let God be God!
May God bless you and your family,
Rhonda White
*Updated 4/23/2019 — Originally posted July 8, 2015