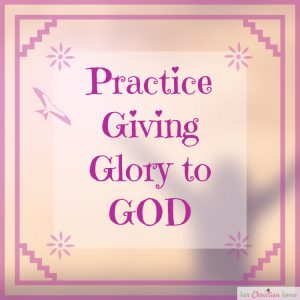 After seeing the talented computer skills of her 9-year-old grandson, an admiring grandmother enthusiastically told her grandson,
"You are amazing!" 
Surprisingly, the little boy immediately replied,
"No. Only God is amazing."
After reading this little story, I was taken years back into time when my step grandmother set before me a perfect example of giving God all the glory due to His name. If you were to imply that someone was "good"…. or that she in anyway was "good," she would immediately correct me and let me know that, "No… ONLY God is good!"
As I grew more in knowledge from my Bible, I realized that my grandmother learned this example from Jesus himself in Luke 18:19 KJV, "And Jesus said unto him, Why callest thou me good? none is good, save one, that is, God."
Sadly, there's a new trend to call ourselves "good."  For example, if a waitress were to ask if you needed a refill, you might reply, "No, I'm good."  I've heard this so often, that I've also caught myself responding this way a few times…and each time I CRINGE inwardly. Call me persnickety or over-cautious, but I feel like this is just one more tactic that Satan uses to rob glory from God. Our words do matter.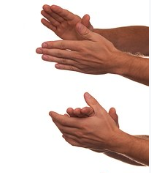 As human beings, we all crave a pat on the back when we've done a great job. We love to be admired and praised by others. And I think
it's a good thing to encourage others when they've put sincere efforts into accomplishing something.
In no way am I implying we shouldn't verbally give a word of praise to someone's work of accomplishment or appreciation to their talents, etc. What I am suggesting today is that in our own lives we make sure to give praise and Glory to God for all of our own accomplishments.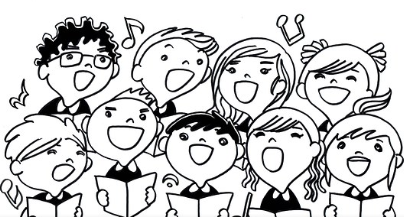 Whatever we do, we have a special opportunity to praise God and give Him glory...
It's not merely by big effort that we did a good job, nor is it by luck that we might have been born with a special talent. God is the one that gives us the wisdom and abilities to do our work. God lends us talents to perform amazing things. Our open words of gratitude toward Him for gifting us with those abilities and talents is a way to glorify God.
We also have the opportunity to give God the glory when He blesses us and meets our needs…
My pastor at our church has wisely taught us that anytime someone is good to you…. that is GOD being good to you.  Let people know when God meets your needs. Glorify God by sharing news of His wonderful works in your life.
Realize that God uses ordinary people to load you with blessings…
Blessed be the Lord, who daily loadeth us with benefits, even the God of our salvation. Selah
With these blessings, you and I have another opportunity to publicly give praise and glory to God for His provisions and His wonderful blessings in our life.
Declare his glory among the heathen, his wonders among all people. – Psalm 96:3 KJV
It's biblical to give glory to God in all areas of our life. It's a good testimony on behalf of our mighty God! May I encourage you today to give Him glory more often?
How do we give glory God?
Simply give credit to THE RESOURCE for our successes, our blessings, and our provisions! Give our Heavenly Father a continual pat on the back and verbally praise Him for all that you're able do and all His blessings in your life!
May God bless you and your family,
Rhonda White
Whether therefore ye eat, or drink, or whatsoever ye do, do all to the glory of God. – I Corinthians 10:31 KJV