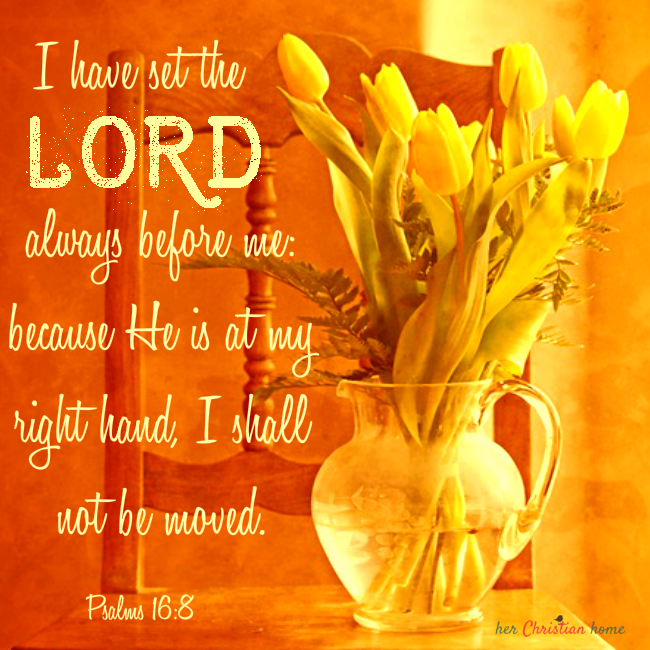 The things we set most often before us will have the most influence on us…
Yesterday, I was reading a series of 21 shocking cases of children who were cruelly left alone without human interaction — and more or less raised by animals. The results were horrifying and definitely heart-breaking.
Some were raised around dogs and would mimic all the characteristics that dogs would do… such as barking and growing and walking on all four limbs. One young boy, who was often punished by his parents by locking him up in a chicken coop, would walk and strut like a chicken and also peck at his food. Another similar story was a young boy who was treated as a pet among many birds and only knew how to chirp in communication.
Case after case showed clearly that our surroundings and examples set before us have such a strong influence on our mentality and actions.
Can you just imagine what kind of Christians we could become if we set the Lord before us more often than we do?  Our Bible reading is not something we should do only when we get around to it; it's something of such great value that it should be our main priority of the day.
God's Word is going to have a HUGE influence on our thoughts and actions.  Our faith grows so much bigger as well. (Romans 10:17) We will be more steady and durable when the storms come.  We shall not be easily swept away.  We'll be planted firmly and deeply in place to weather the trials of life.
Let's DETERMINE to spend more time in God's Word, more time praying and more time in the House of God.
I have set the LORD always before me: because He is at my right hand, I shall not be moved.
~ Psalms 16:8
God bless you and your family,