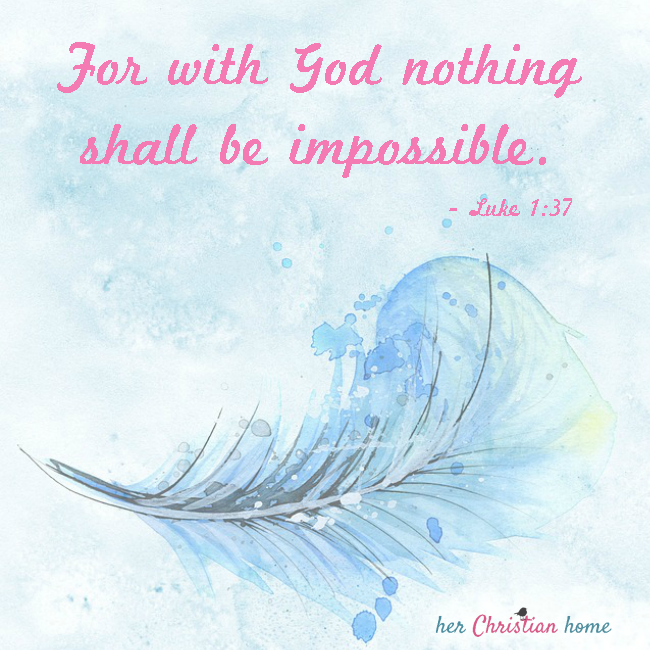 In the first chapter of Luke, an angel of God told Mary that she would have a son and call his name Jesus.  Mary then confronts the angel with the "questionable circumstances" from her own perspective of what seemed impossible… "Then said Mary unto the angel, How shall this be, seeing I know not a man?" (Luke 1:34)
The angel responds with such powerful statement of which we all should take notice:  "For with God nothing shall be impossible." (Luke 1:37)
Long ago…but not so long ago when my boys were very little (how time flies), my hubby was outside working to repair his vehicle that was used specifically for traveling back and forth to work. He struggled for close to an hour trying to maneuver a replacement part on his engine.  He really started to believe that the shop had given him the wrong part for his car.
I brought him out some cold water to drink and saw his tired, weary face.  Money was extremely tight and we both struggled in the "do-it-yourself" department. Thankfully, neither of us like giving up easily on a project.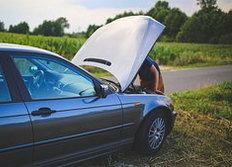 My husband tells this story much better than I, but what transpired is the weariness and exhaustion of the struggle finally caused him to stop for a moment. He sat there and finally realized he hadn't prayed about it yet.  He quickly bowed his head to pray for the part to go on correctly.
As he tells it, "I'm not kidding… after I prayed that part all but slipped on!"
Sometimes we look at the questionable circumstances and the difficult situations.  We fret about the "impossible" because we see things from own perspective — our own weak human flesh.  We often struggle on our own until we're so weary and exhausted.
When we finally give it over to God, we find rest and relief.
The impossible turns possible.
We find grace and hope through our Heavenly Father.
Hang on to your faith, my dear friend…for with God, nothing shall be impossible!!!
God bless you and your family,"