*Originally posted: February 3, 2016 / Updated December 18, 2018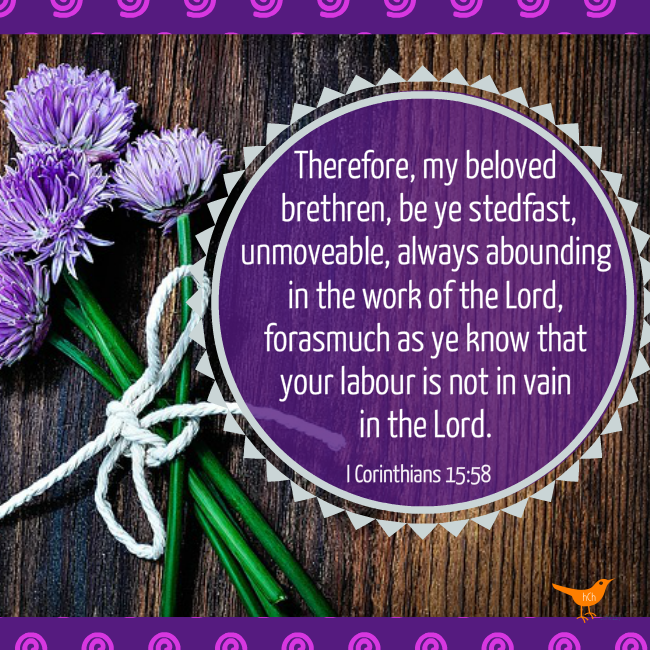 When my hubby was in Bible college, we lived in a little apartment.  It was far from a fancy place, but it was our HOME.  While living there, God blessed us with three baby boys.  (One at a time, of course. 😉 )
Needless to say, finances were tight with little ones in diapers and a college bill to pay.  This is where I fell madly in love with Duct Tape.   That stuff was (and still is) my favorite "go-to" tool for fixing EVERYTHING.
My hubby was off to college classes,  work or the bus route most of the time…but I held down our little fort by fixing all the minor breaks with my ugly  Duct Tape.  (Unfortunately we had no snazzy Duct Tape designs back then — wish I'd thought of that idea — I could be a millionaire by now. 😉 )
For sure, my Duct Tape was strong, reliable and unmovable once you wrapped your broken piece together over a hundred times. 🙂
Why can't we Christians be more like that reliable, sticky Duct Tape?  I mean, let's get stuck on the things of God and stay put!
We often struggle getting victory over sin. Yes, it's tough to defeat the strong-willed flesh, and that's because our flesh fights so hard against the spirit. (Galatians 5:17)  But, now I'm realizing the problem is that we're feeding our old, flesh way too much.
We're just not getting enough of God's Word in our heart and spending enough time in prayer.  Even a strong, huge tree, with it's long, deep roots, would wither away without a sufficient supply of sun, water and nourishment.
Really it's quite simple…
The Lord is our strength! (Psalms 28:7).  God's Word in our weapon against Satan! (Ephesians 6:10-18) Let's get stuck in the Word of God daily!
We're to be busy abounding in the work of the Lord. (I don't think warming a church pew qualifies as "work" — and I'm not speaking to those who are physically unable to work.)
I do think that when we get busy in the things of the Lord, we get the ball rolling where we avoid letting our flesh get weak and lazy.  (Kind of like exercising — we gain more strength and energy!)
We absolutely will find HAPPINESS in serving the Lord.  How do I know?  Because God's Word tells us so!
" Blessed is every one that feareth the LORD; that walketh in His ways. For thou shalt eat the labour of thine hands: happy shalt thou be, and it shall be well with thee."  (Psalms 128:1,2)
"Happy is that people, that is in such a case: yea, happy is that people, whose God is the LORD." (Psalms 144:15)
So this week, let's stick with the stuff!  That is, indulging ourselves in the things of God.  Let God work in our lives and the lives of our family.  Let's be unmovable! Let's be steadfast! Let's be faithful working for the Lord!
Therefore, my beloved brethren, be ye stedfast, unmoveable, always abounding in the work of the Lord, forasmuch as ye know that your labour is not in vain in the Lord.  – I Corinthians 15:58

God bless you and your family,

P.S.  If you'd like to read about "The Woman Who Invented Duct Tape" (just for fun) find that here:
http://www.kilmerhouse.com/2012/06/the-woman-who-invented-duct-tape/