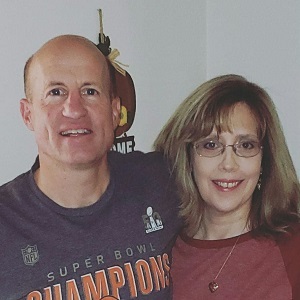 This is a guest devotional by Sheila Campbell
When I was a little girl, my dad encouraged my brother, sister and I to start memorizing Scripture. He was a new believer and did not know at the time of the impact that it would have on all of us.
He purchased some books, that were geared for our age, that were for weekly scripture memorization challenges. My Dad promised us that if we would memorize the pages, he would give us a prize when we would see him again. (My parents were divorced, and Dad had visitation rights every other weekend.)
I never realized, until I was much older, what a help and gift it was to me to memorize those verses as a child. We gained so much more than the little prizes he offered us. I truly believe that it protected, comforted, and helped our hearts and minds as young children.
[Here are five Bible verses about the valuable influence of God's Word.]
"Thy word have I hid in mine heart, that I might not sin against thee." Psalm 119:11
"Thy word is a lamp unto my feet, and a light unto my path." Psalm 119:105
"For the word of God is quick, and powerful, and sharper than any twoedged sword, piercing even to the dividing asunder of soul and spirit, and of the joints and marrow, and is a discerner of the thoughts and intents of the heart." Hebrews 4:12
"Thy words were found, and I did eat them; and thy word was unto me the joy and rejoicing of mine heart: for I am called by thy name, O Lord God of hosts." Jeremiah 15:16
"So shall my word be that goeth forth out of my mouth: it shall not return unto me void, but it shall accomplish that which I please, and it shall prosper in the thing whereto I sent it." Isaiah 55:11
I would like to encourage each of you ladies during this time of change and uncertainty, to take time to memorize God's Word. Especially now as an adult, I find that memorizing scripture renews my heart and mind in a very valuable way. You will be blessed and helped in more ways than you can imagine.