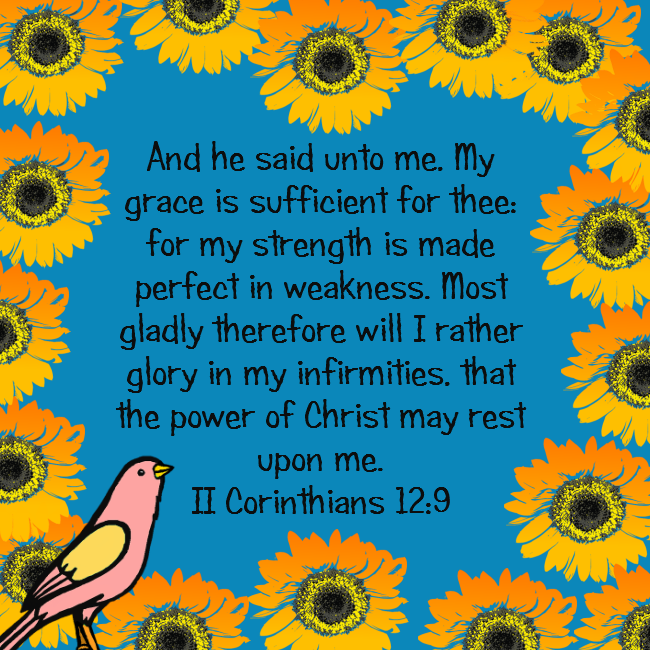 It's said that a chain is only strong as its weakest link.  Once that link gives way under the pull and strain, the chain becomes broken.
With God linked into our life… our weakest link is made complete and strengthened by God.  His grace and strength is enough to withstand the biggest pulls and strains in our life.
The tough part might be for us to be glad in our trials and infirmities, but that's also when we'll find real rest and peace.  When we struggle on our own to fight or figure out the solution to our problems, we become weary and worn out…and even weaker.
We can be glad and rejoice that God knows what He's doing.  He makes NO mistakes!  He's not clueless about our situation.  We gain strength from God when we yield to His power over EVERYTHING in our life and realize we don't have to figure it all out on our own.  Now, we can finally "rest."  We're letting God carry our burdens  instead of doing it all on our own.
And when we rest in His power to take care of it all, the circle keeps rolling because when we rest, we're glad…and when we're glad….we rest.
And he said unto me, My grace is sufficient for thee: for my strength is made perfect in weakness. Most gladly therefore will I rather glory in my infirmities, that the power of Christ may rest upon me.
– II Corinthians 12:9
God bless you and your family,