*

Guest post by Glenda Thompson,

musician, Hope Baptist Church, Joplin Joplin, MO.
[Note about our guest author: Glenda has played piano for many churches in and around the country;  she started at a very young age;  her music seems to flow from her fingers and her heart.]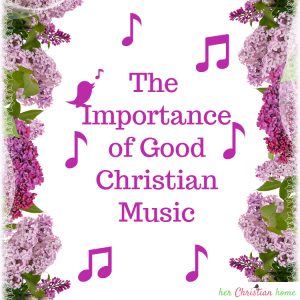 Having been raised in a Christian home, surrounded by Christian music, I can remember many evenings spend around the piano, singing or listening to others singing.
From the beginning of time, music has been an important part of life. There are over 200 references to singing and/or songs in the Bible. Moses and the children of Israel sang a son of praise to God after He had delivered them from Egypt and Pharoah. (Exodus 15:1-19)
Moses also wrote a song to give instruction to the children of Israel in Deuteronomy 32. David played music on a harp to soothe the spirit and emotions of King Saul. I Samuel 16:23. King Solomon wrote 1,005 songs after he was granted wisdom from God. In the New Testament, Paul tells us "speaking to yourselves in psalms and hymns and spiritual songs, singing and making melody in your heart to the Lord." Ephesians 5:19 KJV
There have been many songs written throughout the years that are labeled "Christian". However, we must take precaution in selecting the songs we sing…
Ask yourself:
1. Does the song speak Biblical truth? It is as important that the music we sing be as accurate Biblically as what is preached from the pulpit.
2. Does the music glorify God or speak to our sin (fleshly) nature?
We can sing anytime, under any circumstances, or even to ourselves. Memorizing songs that glorify God helps us recall Biblical truths. Singing is a great form of worship and plays an important role in churches and in our lives.
Songs can also point others to Christ. Psalm 40:3 KJV reveals this: "He that put a new song in my mouth even praise unto our God; many shall see it and fear, and shall trust in the Lord."
I am so thankful for music and the affect it has had in my life.
by Glenda Thompson
O come, let us sing unto the LORD: let us make a joyful noise to the rock of our salvation.
–

Psalm 95:1 KJV